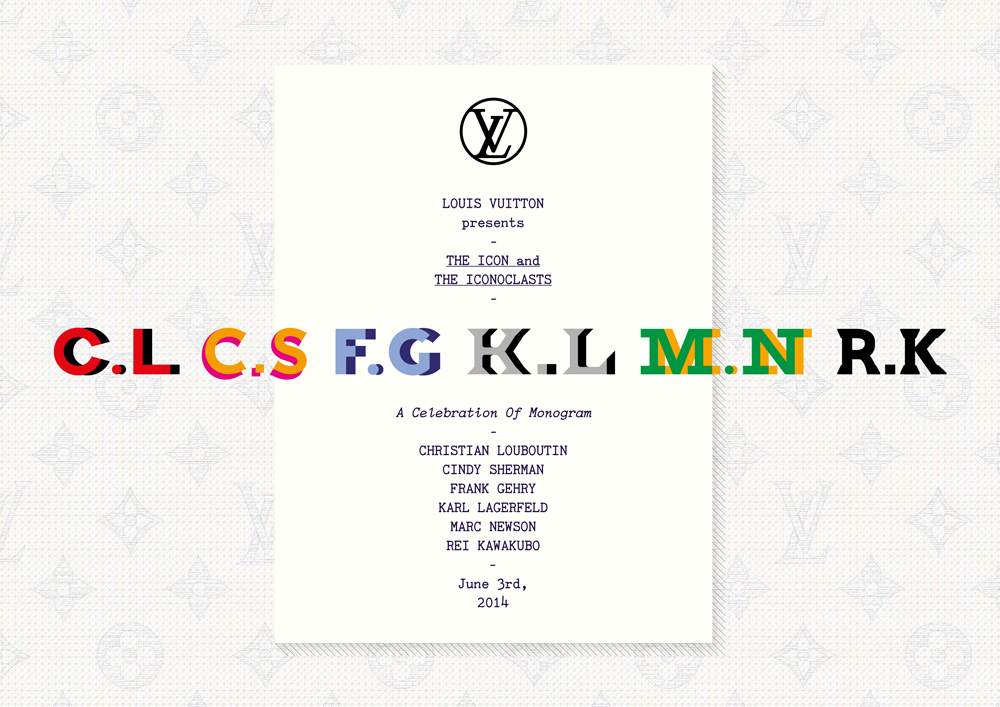 The Louis Vuitton brand and the famous LV monogram are among the world's most valuable brands. Louis Vuitton is one of the most counterfeited brands in the fashion world due to its image as a status symbol. Ironically, the signature Monogram Canvas was created to prevent counterfeiting.
The world's leading international fashion house celebrates the iconic LV Monogram with "The Icon And The Iconoclasts" specialproject. "Monogram is timeless, yet with this project we wanted to celebrate it in a way that defied the conventions of 'classic'explained Michael Burke, Chairman and Chief Executive Officer of Louis Vuitton. The project itself was initiated by DelphineArnault, Executive Vice President of Louis Vuitton, and Nicolas Ghesquière, Louis Vuitton's Artistic Director of Women'sCollections.
CHRISTIAN LOUBOUTIN, CINDY SHERMAN, FRANK GEHRY, KARL LAGERFELD, MARC NEWSON and REI KAWAKUBO have each been given carte blanche tocreate a personally inspired bag and/or a piece of luggage, using the iconic Monogram.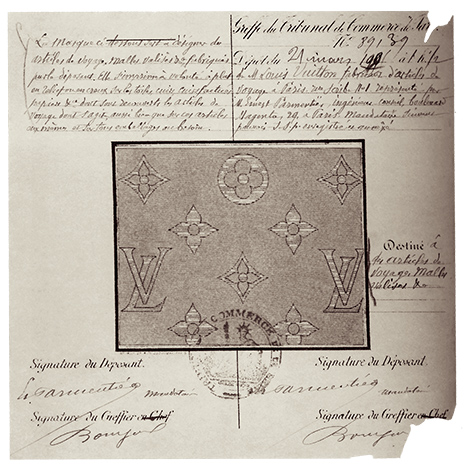 "When we talked with Nicolas Ghesquière about the extraordinary talents we would like to approach we simply went to those who areamong the best in their fields," says Delphine Arnault. "We were interested in people who work with their minds and their hands. Ithought it was so interesting – and fun! – to have all of these different points of view on the Monogram. It is inspiring to seehow they envision things, to see their perspectives. This is a group of geniuses."
These very exclusive and limited editions will be available in selected Louis Vuitton stores worldwide from mid-October 2014. The Icon and The Iconoclasts: A Celebration of Monogram launch event will take place in New York City on November 7th, 2014, announcedLouis Vuitton.
The luxury house launched the signature Monogram Canvas in 1896 and made the worldwide patents on it. Its graphic symbols,including quatrefoils and flowers (as well as the LV monogram), were based on the trend of using Japanese and Oriental designs inthe late Victorian era. The patents later proved to be successful in stopping counterfeiting. The signature Monogram Canvas wasrevamped in 1959. In 1996, the celebration of the Centennial of the Monogram Canvas was held in seven cities worldwide. In 1997, Marc Jacobs, the Creative Director of the house, introduced the Monogram Vernis line. By 2001, Stephen Sprouse, in collaborationwith Marc Jacobs, designed a limited-edition line of Vuitton bags that featured graffiti written over the monogram pattern.