BENEATH THE LIGHTS OF VERSAILLES… Dior 'Golden Winter' Christmas Makeup Collection: ideas for your makeup look this holiday season.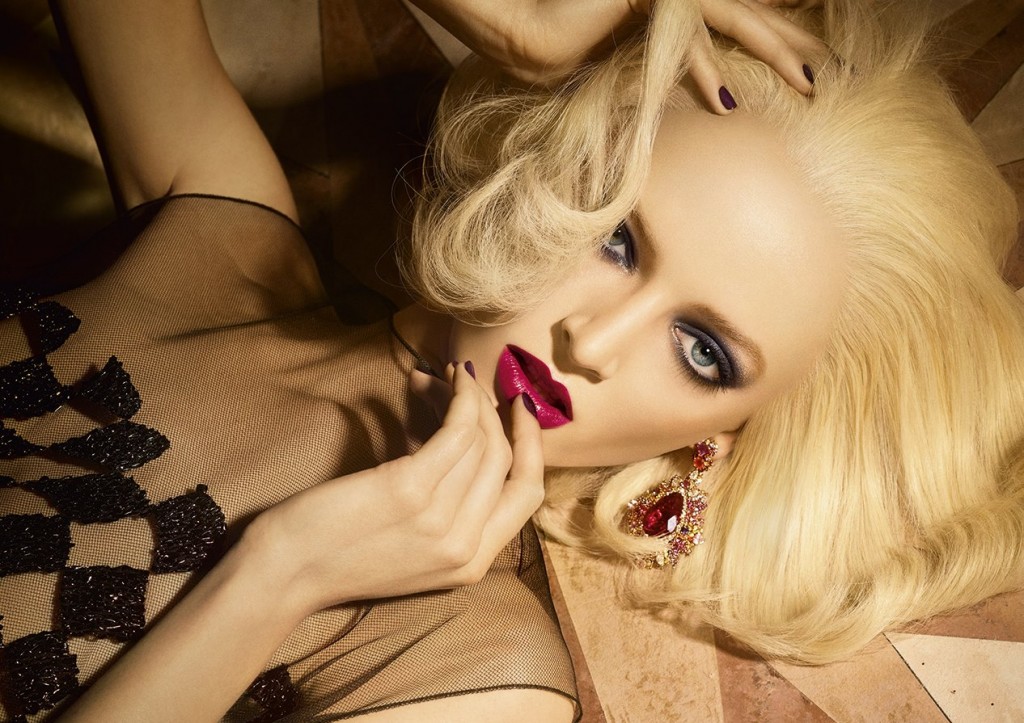 This winter, gold is the beauty king, bringing the promise of splendour and dreams. Gold-tinged eyes, a luminous complexion, couture nails, and metallic lips are the recipe for a perfect winter makeup in trends suggested by Maison Dior.
The eyes captivate, dressed in a deep grey and set with gold. Lips are lined with fuchsia and nails are adorned in plum with precious iridescent shimmer.
"Versailles opulent gold infuses make-up with ultimate luxury and subtle sophistication: eyes display the golden glow of Diorshow Fusion Mono, while Diorific Jewel Manicure Duo adorns nails in the most precious fashion," explains Dior the process of creating the look.
Released last week, The Dior Golden Winter collection's prices are ranging from €25 for the Diorshow Liner up to €74 for the perfumed powder compact.