The first model of the green street superbike ENERGICA EGO goes intro production.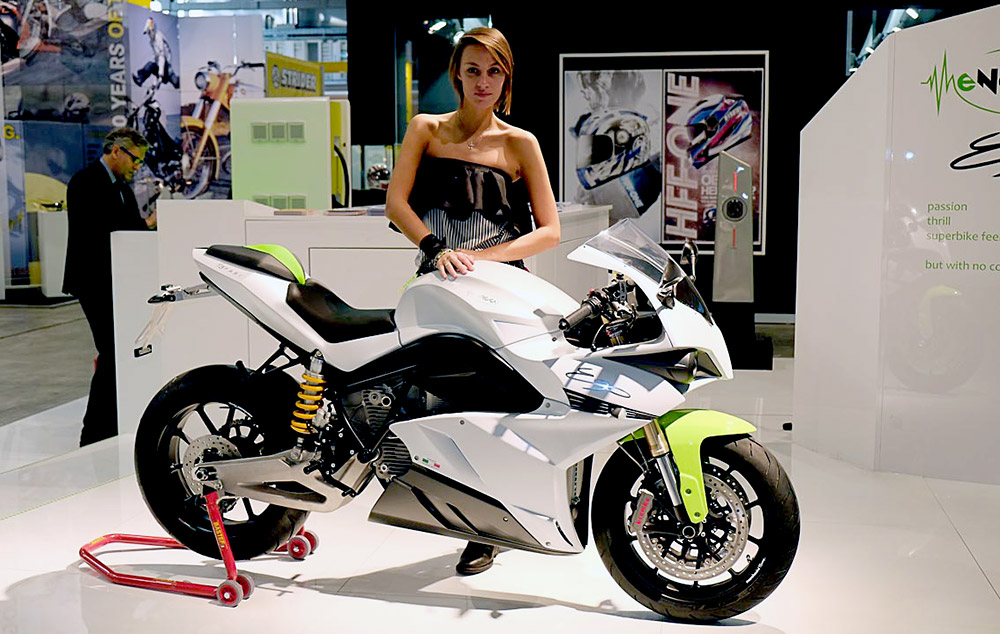 After the official launch of its first model, Ego at Eicma 2013 (the International motorcycle exhibition), the Italian start-up CRP Group is continuing its plan to become a major player in manufacturing of electric motorcycles. The CRP Group confirmed its investment in the most innovative green project of Made in Italy.
The project is expanding its technical staff for production of the 2015 Energica Ego, a motorcycle with 100% Italian racing bloodlines, featuring 100 kW motor power, 195 Nm torque, and 240 km/h top speed. Energica Ego was designed and built by the same people who have designed and engineered racing performance from Formula One Racing to Le Mans 24h for over 40 years. At the heart of the thoroughbred is an electric motor which produces an astounding 195 Nm torque from 0 RPM to redline, an electronically limited 150 Mph (240 km/h) and a 0 – 100 time of under 3 seconds. All on just pennies' worth of energy.
Top of the line racing components, onboard chargers, and a range of approximately 120 miles of real world riding, with a phase 4 DC charge to 85% in just 30 minutes.