Record sales expected at Sotheby's auction.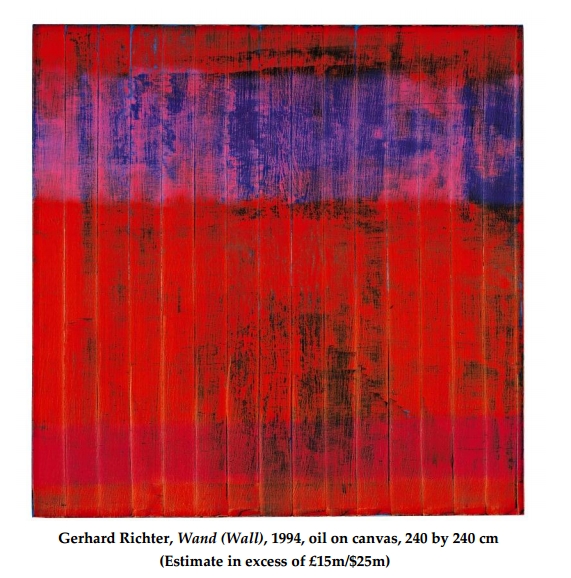 Three months after Sotheby's record-breaking sale of Contemporary Art in New York, the auction house is bringing to the market a number of major art works, many of which have rarely, if ever, been seen at auction before.
Sotheby's flagship Contemporary Art sale in London on Tuesday 12th February will have on display pieces collectively worth over 306 million euros. The sale will be led by an exceptional abstract painting by Gerhard Richter. Never before seen at auction, and estimated to realise in excess of £15 million ($25m), Wand (Wall) was held by Richter to be a work of such importance that he chose to keep it in his personal collection for over fifteen years, singling it out as a keynote work
for over 20 major museum exhibitions.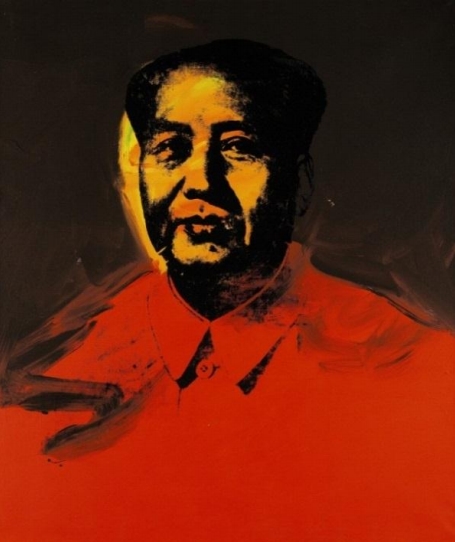 Wand (Wall) will be offered alongside some 58 other works, tracking the major schools and artists from the 1950s through to the present day. Among them will be a rare large-scale example of Andy Warhol's iconic paintings of Chairman Mao from 1973 (£5.5-7.5m), as well as Cy Twombly's epic 1964 canvas Rome (£5-7m) and a stunning example from Alberto Burri's celebrated Plastiche series, Rosso Plastica (£2-3m). The February sale will also bring to the market, for the first time ever, a painting Lucian Freud considered to be among his best – a mesmerising portrait of his long-time companion Belinda ('Bindy') Lambton.
Estimated at £2.5-3.5, Head on a Green Sofa will be complemented by another fresh-to-the market British work – a vivid urban landscape by Frank Auerbach.
"The exceptional results for Contemporary sales last year reflect the continuing growth in interest in the field. Excitement is always high around fresh-to-the-market, museum-quality works, and our February sales have plenty to offer collectors in this respect – from Gerhard Richter's mesmerising abstract Wand (Wall) and Cy Twombly's abstract exploration of our classical inheritance, to Lucian Freud's intimate portrait of Bindy Lambton and an Auerbach that hasn't been seen in nearly forty years," stated Alex Branczik, Head of Sotheby's London Contemporary Art Department.