Baglietto Yachts 46 displacement.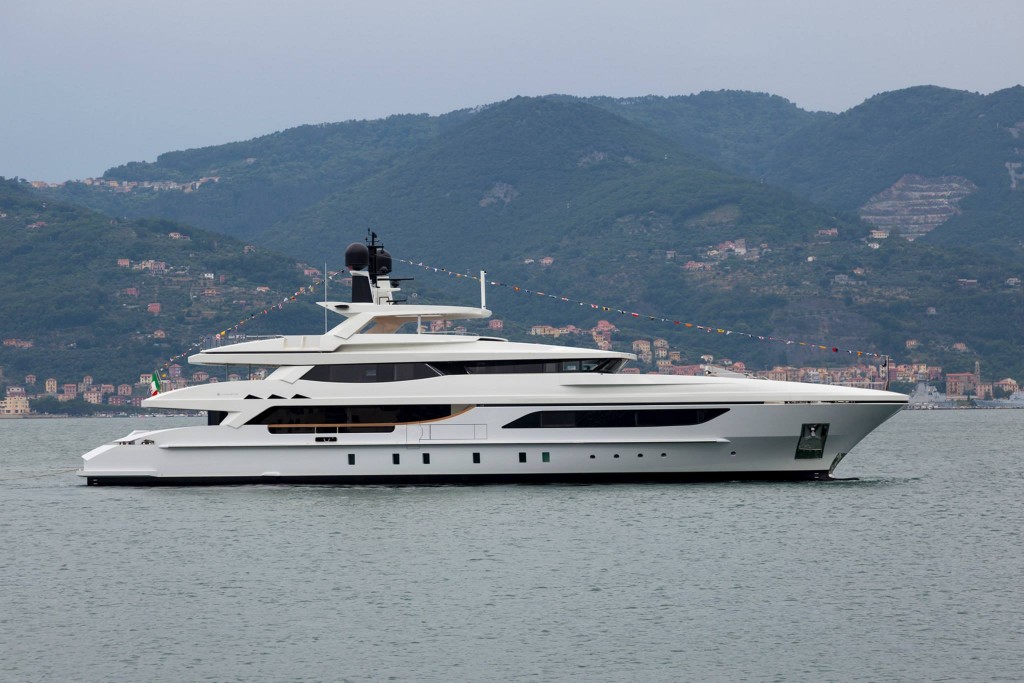 Baglietto Yachts will present the 46 Displacement at the next Cannes Yachting Festival. The Baglietto historic shipyard (founded in 1854), which this year celebrates its 160th anniversary, was recently appointed by two European ship-owners to build a 46-metre and a 54-metre motor-yachts.
The new 46-metre Baglietto motor-yacht, the first unit of Baglietto displacement yacht range, will debut at Cannes Yachting Festival from September 9th onto 14th and at Monaco Yacht Show from September 24th onto 27th. Baglietto 46 is the very first among five vessels within 43 and 54-metre range, currently undergoing construction at the shipyard.
The design of the new displacement yacht is created by Francesco Paszkowski who conceived both the exterior profiles as well as the interiors. The interior design has been developed in co-operation with architect Margherita Casprini.
A wide beach club of about 25 square metres characterizes the yacht stern while the bow area represents the location of a 5,50-metre dinghy as well as of a rescue boat. In a mixture of dark and light colors, the interior spaces are characterized by harmonious contradictions between the purest minimalism and by nature-inspired features.
The Fall boat shows are also the perfect stage for Baglietto to present the new projects of shipyard conceived by Francesco Paszkowski: 3 motor-yachts – a 46 metres, a 43 metres currently in construction as well as a new 35 metres and two new projects of displacement yachts – a 55 metres and a 62 metres.
Recently, the schooner "Sincerity" built by Baglietto shipyard of Varazze in 1928 was the star of the last JOHNNIE WALKER adv. Directed by Jake Scott, starring JUDE LAW and GIANCARLO GIANNINI.
Baglietto specialises in the construction of new planing and semi-displacement aluminium yachts ranging between 38 and 50 metres in length and steel & aluminium displacement mega-yachts above 40 metres.
This May, Baglietto shipyard announced the opening of a new office in Fort Lauderdale, Florida, headed by Mr. Edward R. Sacks, new Baglietto Vice President and Member of the Board of Directors. The main objective of the office will be to expand the presence and visibility for Baglietto in the North America and Mexico.