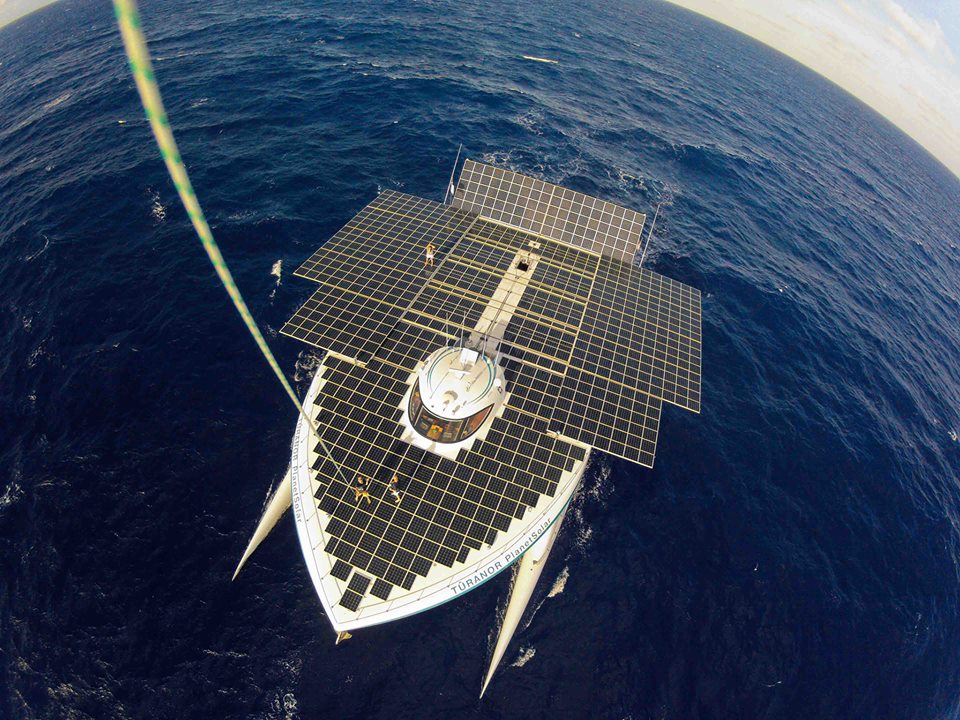 The first boat to travel around the world exclusively powered by solar energy, the MS Turanor PlanetSolar features 29,160 solar panels and produces zero gasoline or CO2 emissions. The boat is currently carrying out unique scientific measurements along the Gulf Stream as part of the DeepWater expedition led by the University of Geneva to better understand effects of climate change on the ocean. Planet Solar is making three stops in the United States in Miami, New York and Boston (on June 22-26)
Together with PlanetSolar and the University of Geneva, swissnex Boston is hosting a series of educational, business and media events about solar technology and climate change, featuring partners from Woods Hole Oceanographic Institute, Boston Children's Museum, Greentown Labs, Museum of Science Boston and the MIT Energy Club.
The scheduled events include:
A below-deck Media Event featuring PlanetSolar DeepWater expedition Project Leader Professor Martin Beniston, the PlanetSolar scientific team, and other representatives from the University of Geneva and Boston;
A Swiss-Boston Clean Tech Night of Networking with leaders from clean tech, government,innovation and academia;
"Build your own solar boat" children's workshops at Boston Children's Museum; DeepWater expedition presentation at the Museum of Science, Boston;
"From the Alps to the Atlantic: Water in a changing climate," a scientific conference with the Woods Hole Oceanographic Institute.
"This project utterly reflects our University's missions as it combines education, research and public awareness. It makes perfect sense that Geneva is involved in such a project. The city of Calvin is indeed the cradle of global governance and a research hub where key climate change related issues are discussed by international organizations and world decision-makers," said Jean-Dominique Vassalli, rector of the University of Geneva.
The PlanetSolar DeepWater expedition is exploring the ocean processes that interact with the atmosphere by taking water and air measurements for over 8,000 km along the Gulf Stream. This ocean current helps to carry heat from the tropics to the polar regions in the North Atlantic, making it one of the most important regulators of the European and North American climates.
During this expedition, special attention is paid to ocean vortexes, whirlpools that carry large amounts of energy, as well as to areas of deep water formation, strategic locations where surface waters dive down to the seafloor, helping to fuel what is commonly called the "ocean conveyor belt" – a three-dimensional global current that connects all the ocean basins on the planet.
The data collected will be used to refine numerical weather and ocean modeling.