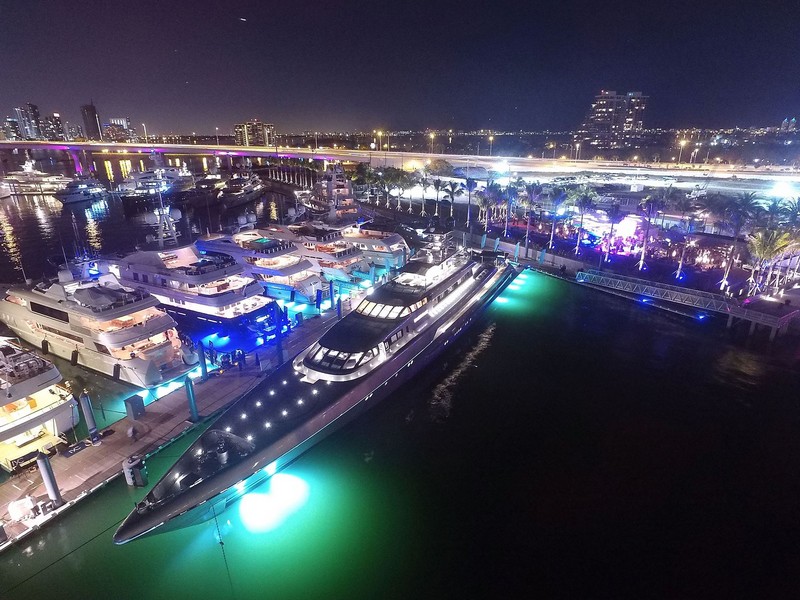 North America's first superyacht marina, Island Gardens Deep Harbour on Miami's Watson Island, unveiled The Deck at Island Gardens. Offering panoramic waterfront views of Biscayne Bay and Downtown Miami, The Deck at Island Gardens is now open for global marina clients who arrive via superyacht and locals who love the yachting lifestyle.
Island Gardens Deep Harbour opened in early January and is now fully operational offering 5,000 linear feet of capacity, accommodating an average of 50 yachts stretching up to 550 feet and drafts of 18-21 feet deep.
The developers' vision was to bring together all of the components needed to develop the ultimate Miami hotspot – the finest music, culinary, leisure, entertainment and health and wellness offerings complementing the the world's largest yachts and breathtaking waterfront views.
"The addition of The Deck at Island Gardens honors Miami as North America's newest superyachting capital, but also, as a one-stop entertainment and lifestyle destination," said Mehmet Bayraktar, chairman and CEO, Flagstone Property Group. "Visitors can come by either land or sea, and relax in the lounge while enjoying the best waterfront views in South Florida, overlooking Biscayne Bay and the Downtown Miami skyline."
On Friday evenings, The Deck at Island Gardens is home to the Friday Night Dinner Party series. WELLTH Saturdays, a tribute to the belief that wellness is the new wealth, invites the public to enjoy the sunset ocean views while practicing yoga or other balancing activities to partake in with friends and family.
Sundays at The Deck at Island Gardens are frequented by celebrities including Patrick Schwarzenegger, Adriana Lima and Ivana Trump, athletes such as Dennis Rodman and Scottie Pippen, as well as Miami elite and the marina's ultra-high- net-worth clients who arrive from their megayacht, sail in by speedboat or favorite car for an all-day affair. Brunch commences at 1:00 p.m. with an expansive buffet; guests can also reserve one of the waterfront cabanas overlooking the superyachts anchored at Island Gardens Deep Harbour.