Good news for Maybach's rivals – most notably luxury brands such as Bentley and Rolls-Royce.  Maybach, one of the world's most prestigious luxury brands and a favorite of VIP all aroung the globe, could be shuttered in favor of top-of-the-line Mercedes-Benz models by 2013.
The Maybach production will end when the Mercedes-Benz introduces a new generation S model in its main Mercedes-Benz range. The uber-luxury model, which starts from €300,000, has failed to live up to expectations since it was reintroduced in 2002.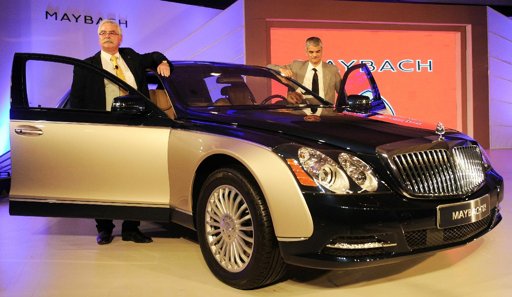 The Maybach death could be good news for Bentley and Rolls-Royce, which are respectively owned by Daimler's German competitors, Volkswagen and BMW.
Bentley, which believes it will sell 7,000 cars this year, launched its flagship Mulsanne model last year, complete with a 6.75-liter V8 engine and a price tag of $290,000 (€220,000)
Rolls-Royce, the instantly recognizable brand favored by individuals from the Queen to 50 Cent, announced an extended-wheelbase version of its Mulsanne competitor the Rolls Royce Ghost earlier this year, priced at £230,000 (€270,000).
[adsenseyu1]