Top 10 spa destinations around the world for 2014.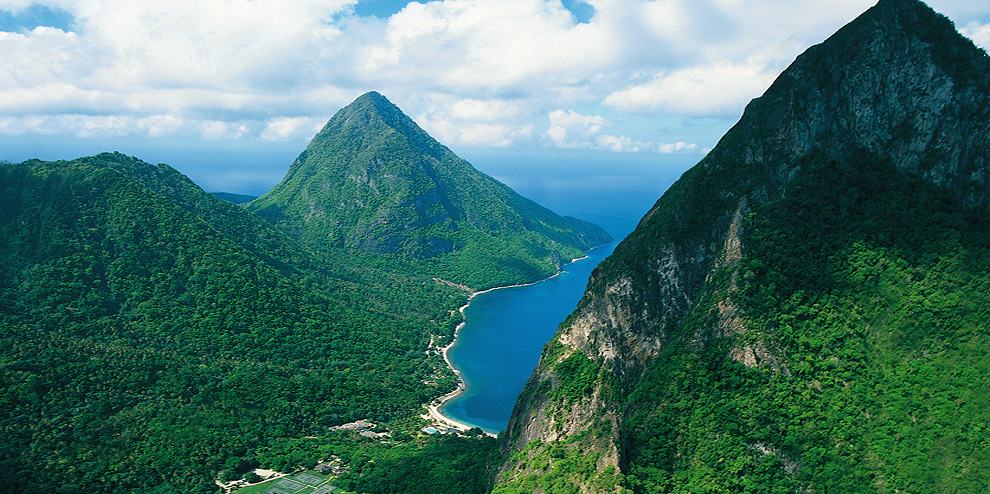 What a spa destination must offer to be included in top 10 spa destinations around the world for 2014? Aside from the scenery, luxurious and efficient spa treatments, the best spas include an assortment of health-conscious dishes, smoothies made with local products, personalized service, the "wow" factor, the most lavish accommodations available, multi-sensory experiences, and spiritual well being. SpaHub, the largest Day, Medical and Getaway Spa Directory, has recently released its list of the top spa destinations for 2014. Take a look at the best spa resorts to check out this year.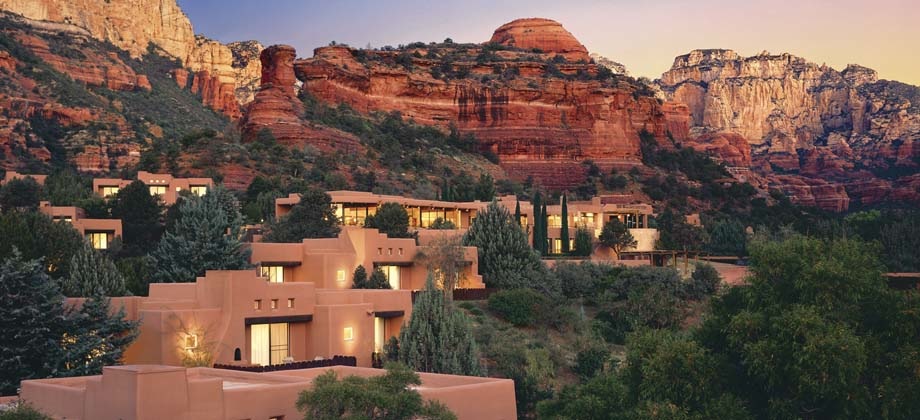 I) Mii Amo, Sedona, Arizona, USA
Adobe style buildings and red rock landscape make Mii Amo one of the World's most unique spa destinations for visitors who come to experience its regimen of treatments that are based on traditional Native American healing practices using the resort's custom blended massage oils and lotions. Classes on topics ranging from traditional Native American culture to aromatherapy, make-up and healthy aging are held in the Mii amo library. Outdoors is an open lawn for yoga and exercise, which also take place in the movement studio.Mii amo Boutique features a stunning array of treasures that capture the spirit of Sedona; like inspirational books and music, handcrafted jewelry, yoga, resort wear, skincare and more.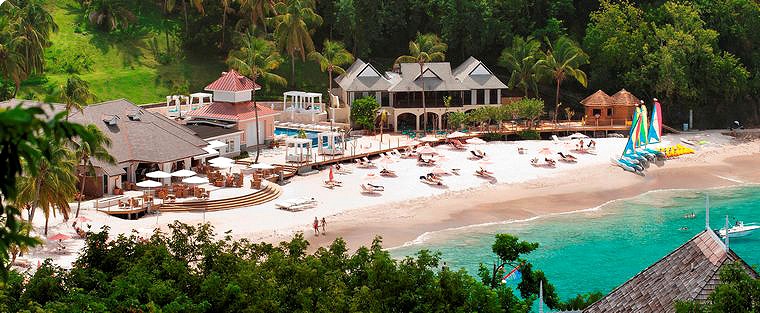 II) The BodyHoliday at LeSPORT, St. Lucia
The Caribbean offers countless options of gorgeous destinations for a spa vacation, but the BodyHoliday in LeSPORT, St. Lucia is the kind of resort dreams are made of with the crystal blue water and white sandy beaches. The spa offers luxurious treatments and personalized service as well as a range of activities and restaurants to partake in. Set in one of the world's most beautiful islands, the all-inclusive resort provides the perfect atmosphere and range of options for spa-goers to be as busy or as quiet as they please.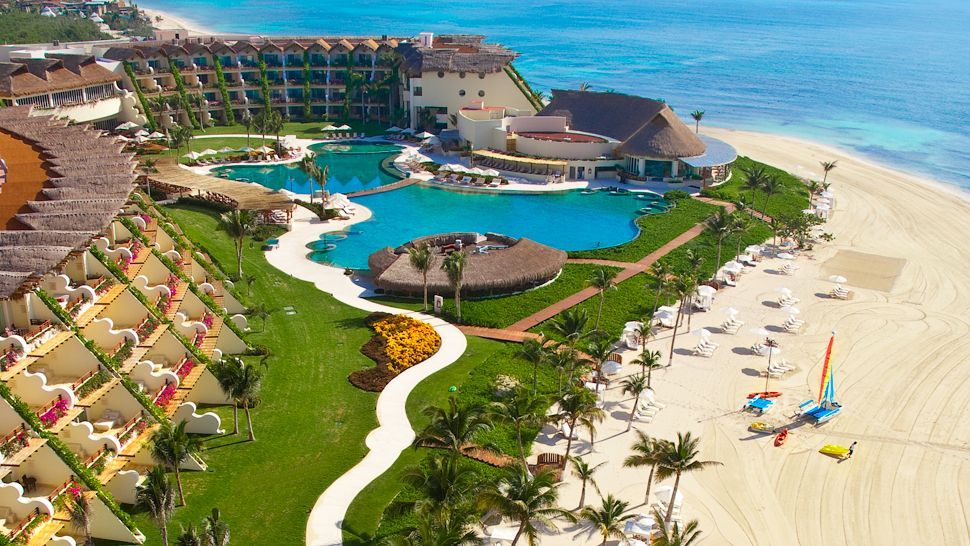 III) Grand Velas SPA, Mexico
The creators of this all-inclusive resort in Mexico were visionaries who believed that one who is passionate about hospitality can never be complacent with the status quo, which is why the complex continues to offer the most lavish accommodations available. Its unparalleled menu of tours, adventures, restaurants, and services are all available within its compound of whitewashed suites facing the coastline view of sparkling blue water and beaches laced with palm trees and cabanas.
IV) The Aveda Spa, Strawberry Hill, Jamaica
The Aveda Spa is made up of a string of luxurious cottages each with its own style and charm, nestled into the contours of Kingston's Blue Mountains. Time stands still in this mountaintop village of Strawberry Hill, perched up high enough to capture the ravishing view of Jamaica's lush green landscape and the sparkling Caribbean water. Aside from the charisma and tranquility bestowed by the scenic location, the resort also includes restaurants with cuisine reflective of the rich island heritage, opportunities to explore the Caribbean art and culture in the nearby town, and a spa that incorporates local fruits and botanicals into its menu of soothing treatments.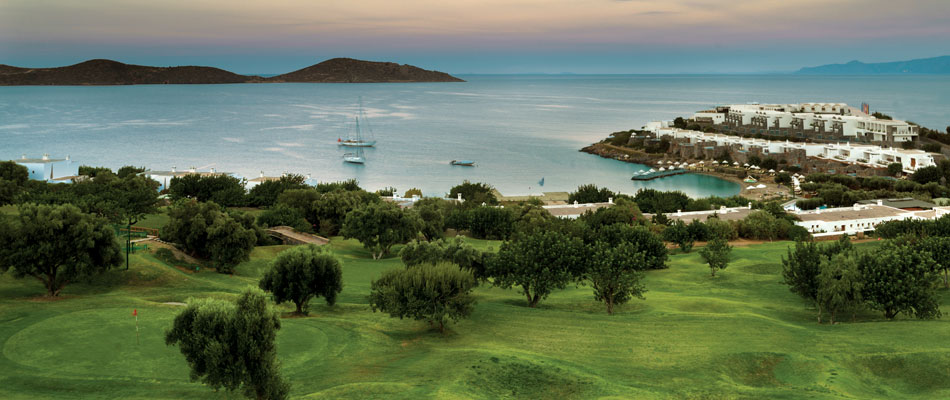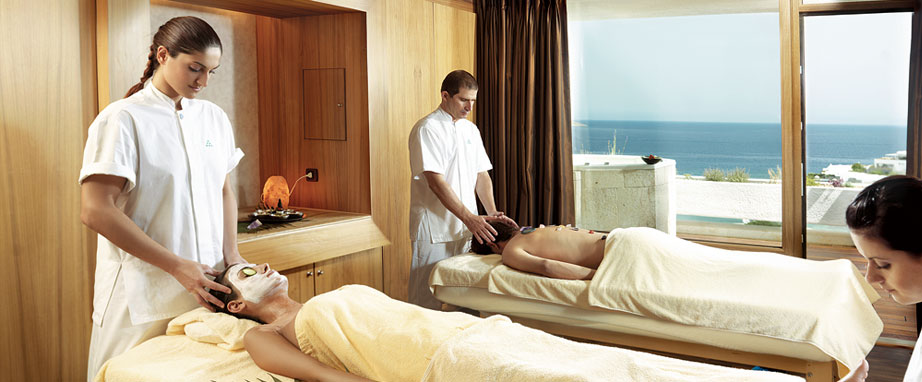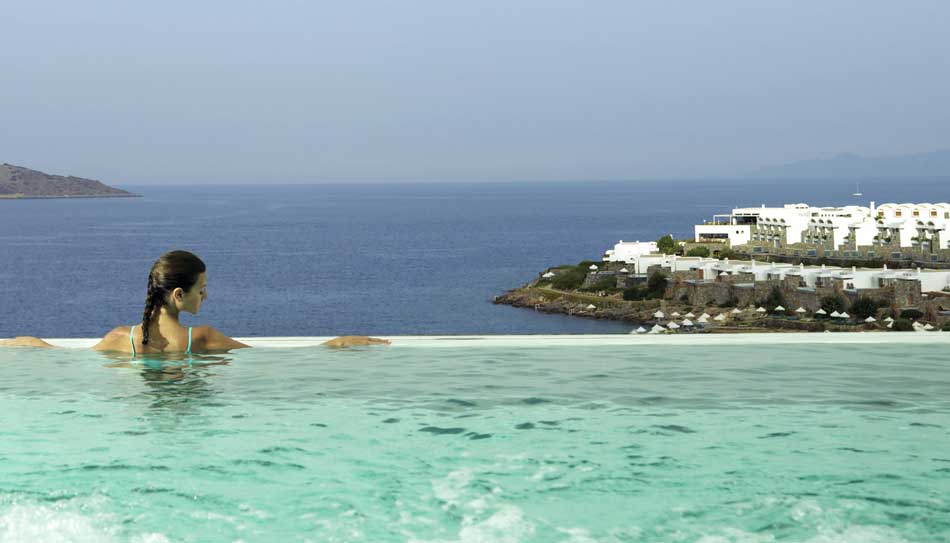 V) Six Senses Spa, Porto Elounda, Crete, Greece
Overlooking the picturesque expanse of the Aegean Sea, this modern resort distinguishes itself by providing a tailored guest experience intended to stimulate, energize, and revitalize the human spirit. The two-level spa compound offers an intimate setting with an emotionally intelligent
approach to service, encompassing the Tepidarium – the spa's pivotal multi-sensory experience, oriental treatment rooms, a Cleopatra bath, private spa areas, and much more.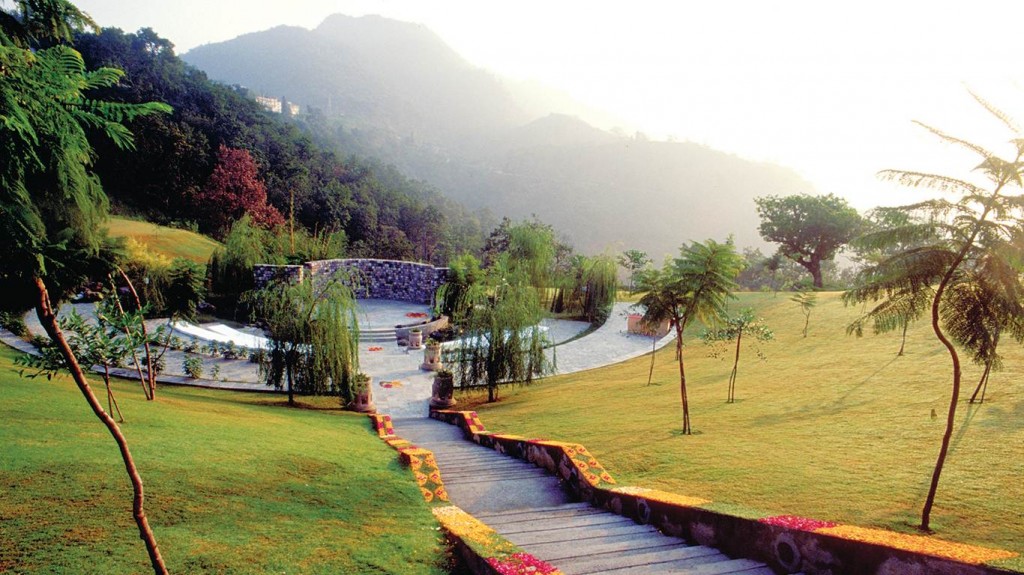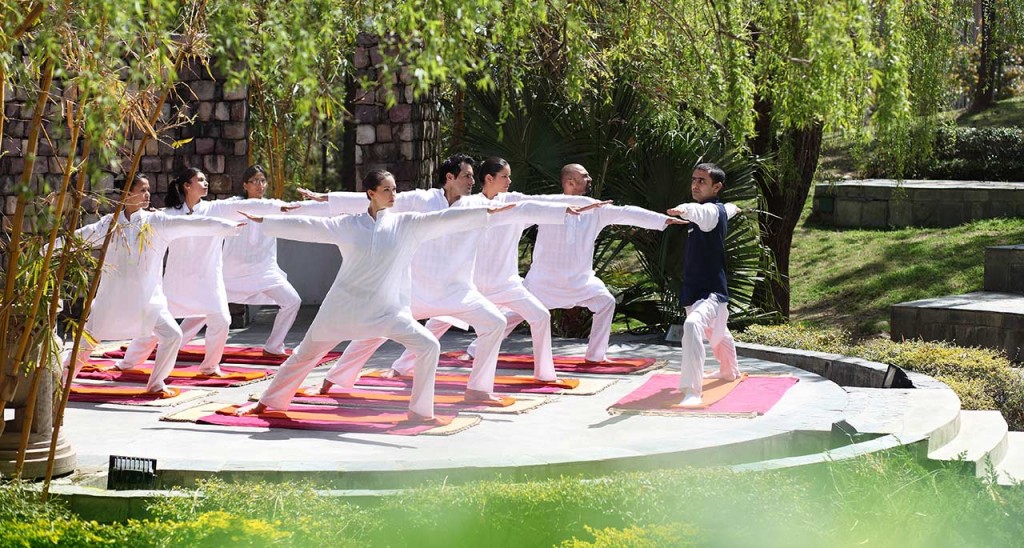 VI) Ananda Spa, Himalayas, India
The Ananda Spa tucked away in the foothills of the Himalayan Mountains is described as the "spiritual path to the ultimate", focusing on self-discovery through the union of the body, mind, and soul. It's enchanting architecture and design resonates amidst the backdrop of graceful Sal
forestry and the peaceful Ganga River. The 24,000 square foot spa offers an extensive menu of over 80 body and beauty treatments that integrate traditional Indian techniques with the contemporary, westernized spa approach.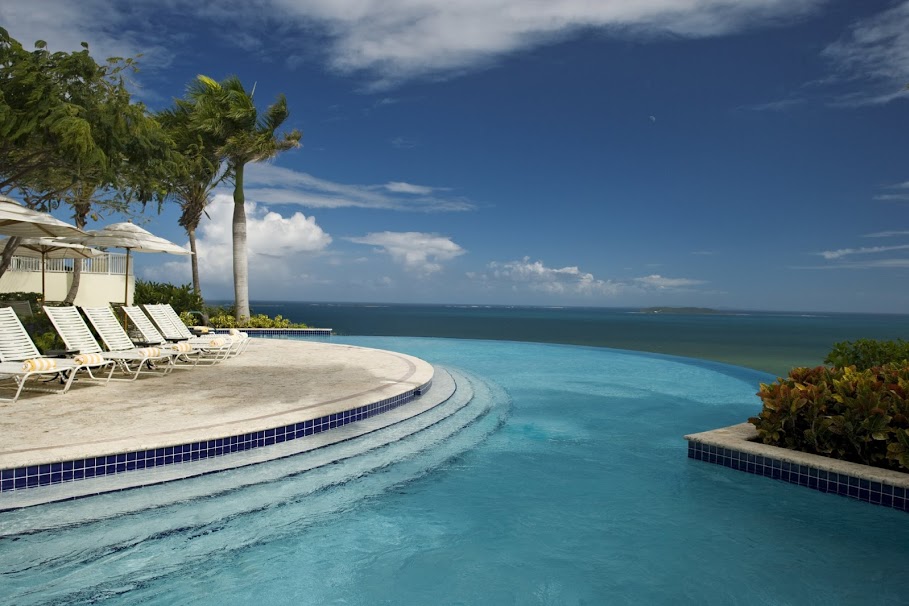 VII) El Conquistador Resort, Waldorf, Astoria
This Astoria resort features an enclave of private villas with a sweeping oceanfront view, personalized butler service, and an assortment of pleasures to indulge in, including horseback riding, scuba diving, golfing, and spa treatments. The spa focuses on harmonizing the mind, body, and spirit, offering specially designed treatment options that use locally grown herbs and plants to transform one's physical and mental strength. The highlights of the spa include a Japanese bath under a waterfall shower and its Eucalyptus scented steam rooms.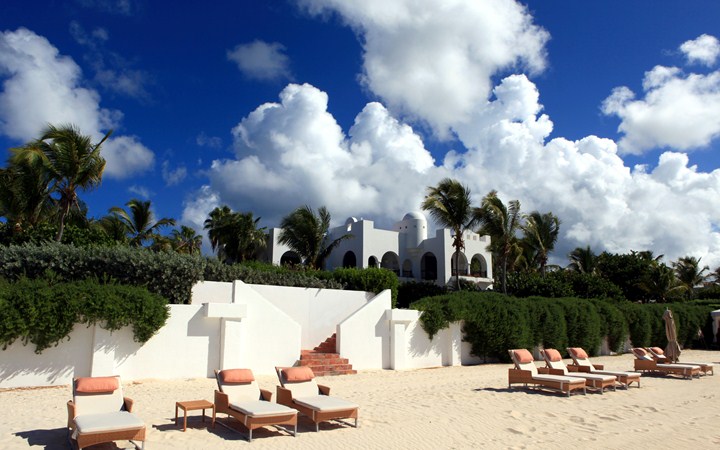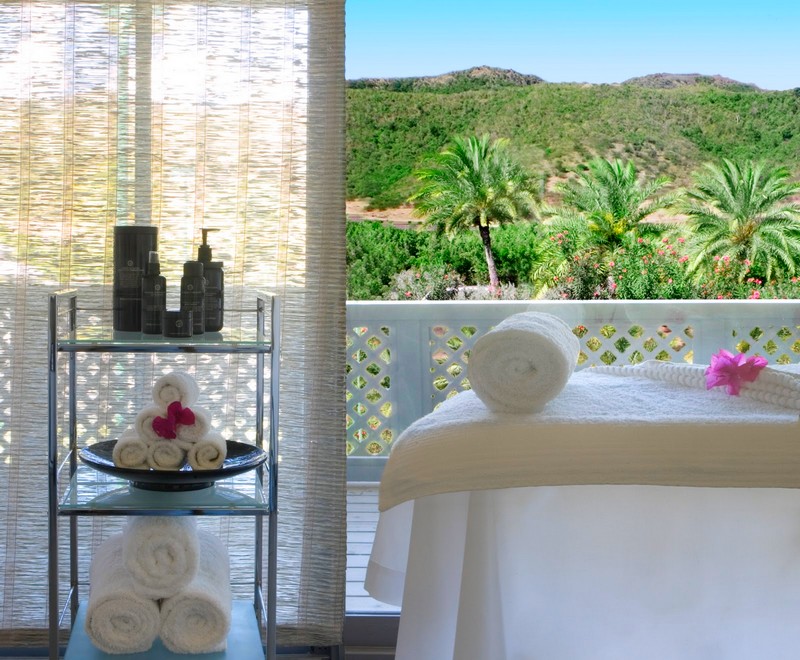 VIII) Cap Juluca spa, Anguilla
Cap Juluca is an exclusive luxury destination situated on the southwest coast of Anguilla overlooking the mountains of St. Maarten. The resort is comprised of eighteen Moorish-style beachfront villas only a short walk away from the island's award-winning restaurants. Its spa features an invigorating Green Tea & Ginger Sea Enzyme Wrap in which the body is massaged with a mixture of grape seed, green tea, ginger, and algae.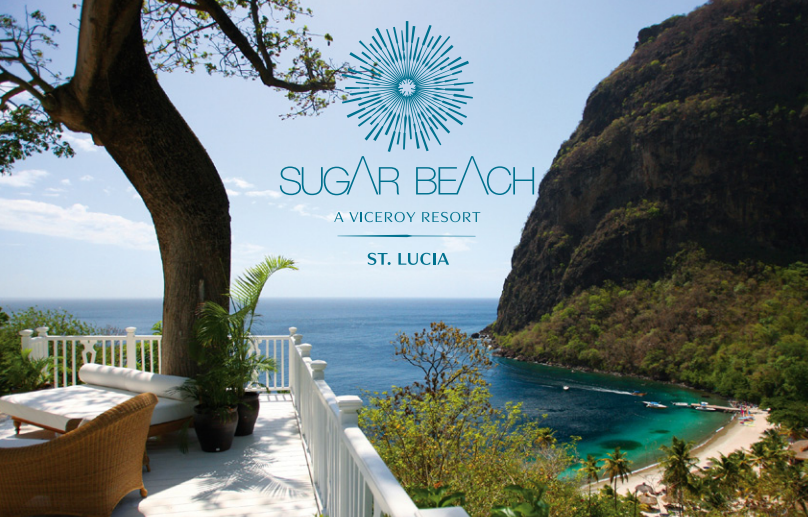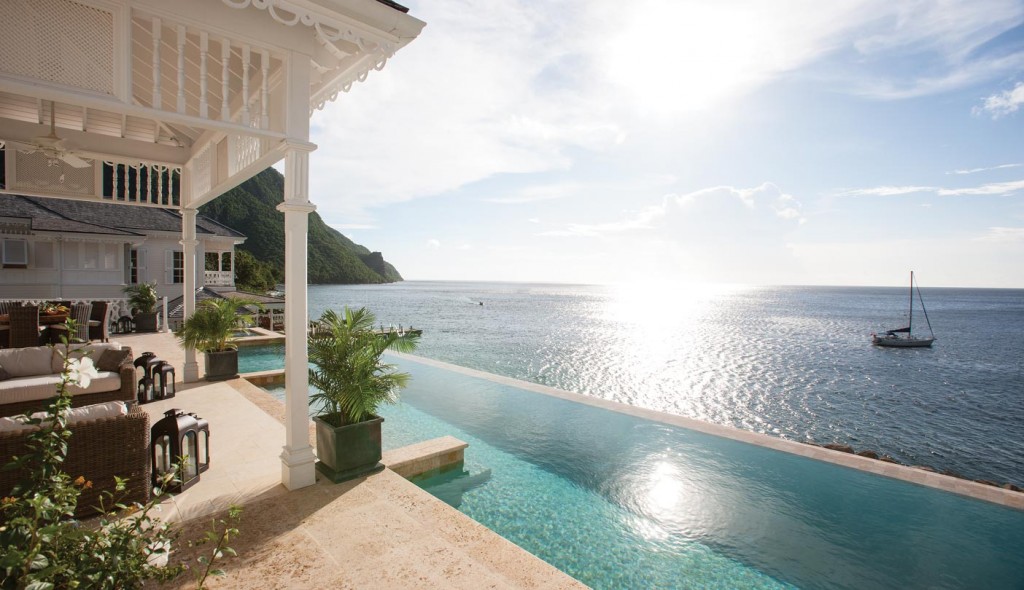 IX. Sugar Beach, Viceroy, St. Lucia
Visitors of Sugar Beach's tranquil Rainforest Spa take in a landscape of lush foliage and soaring mountain vistas while they immerse themselves in the nature-inspired architecture. The resort includes seven tree house treatment rooms, a wet room with manicure and pedicure facilities, a relaxation pavilion, and an earthen Amerindian steam dome, which was designed to maintain the spa's roots with the island's earliest settlers. Rainforest Spa's menu features bamboo massage and hot rock therapy, amongst its many other all-natural treatments.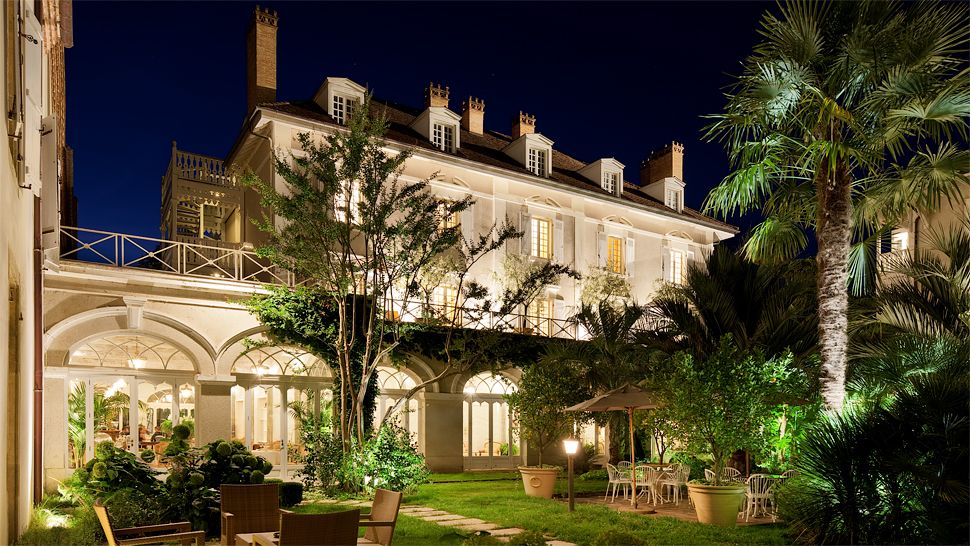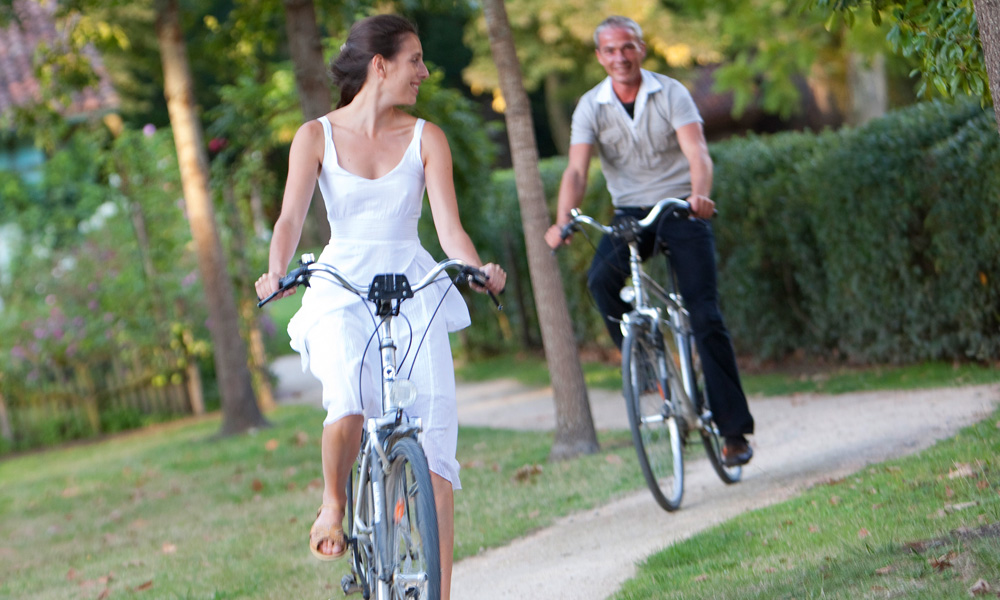 X. Les Pres d'Eugenie, Landes, France,
This garden spa paradise serves as an aquatic medicinal retreat with its hot springs, flower gardens, and ultra-refined amenities. The former 18th century Landais farm, characterized by the beds of flowers and fruits growing out front, is now renowned for its spa water treatments that originate from the Greek, Roman, Celtic, and Eastern cultures of water. The water- and herb-based treatments combine the gentle virtue of plants with the healing benefits of thermal spring water.