The Deighton Cup, one of Vancouver's most stylish summer affairs, finished its fifth and most successful season.  Held annually at Hastings Racecourse, The "A Weekend At The Races" series continues to grow in size and in popularity.
Paying homage to a local notorious gambler and whiskey lover, Jack Deighton, (also known as "Gassy Jack") the Deighton Cup was created five years ago by Jordan Kallman and Tyson Villeneuve of  The Social Concierge, and Dax Droski of  The Aldephia Group. Vancouver's version of the Kentucky Derby, mixed with a day of fashion in the Hamptons polo-style, has become a place to be and to be seen in Vancouver.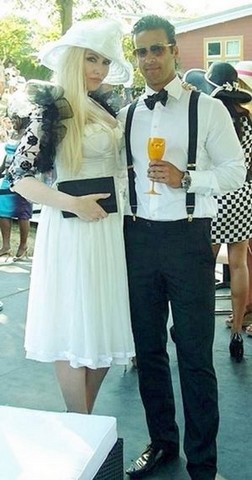 At the Deighton Cup, fashion takes forefront. Seeing what others wore was as much fun as betting on the horses. I saw an endless stream of unique hats, pretty dresses, race-day gloves and matching handbags; many ladies went all out. I was also impressed with the men's suits, bow ties, shoes, umbrellas and unique hats; efforts by the gentlemen were obvious and appreciated.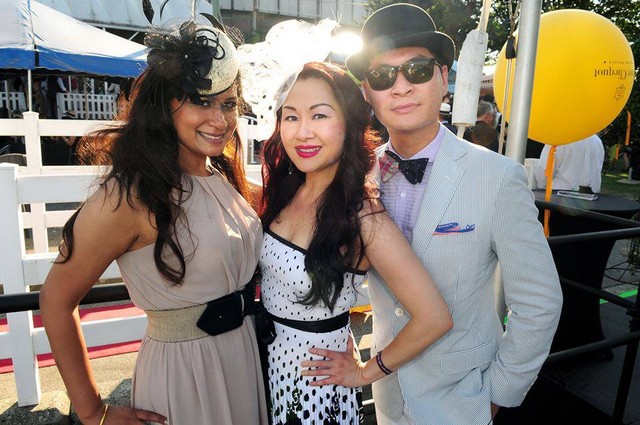 The lovely Miss America, Mallory Hagan, also made an appearance. She looked fantastic in a dress by Joseph Ribkoff, a fascinator designed by Hive Mind Millinery, black shoes, black lace gloves and a simple black clutch.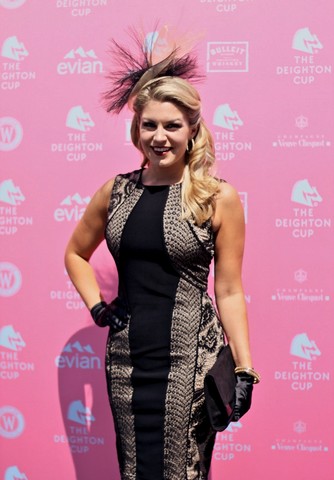 As a personal stylist, I created a best-dressed list by scanning the crowd. However, with half of the nearly 1000 guests huddled close together, and the other half on the far side of the track, it was impossible to view everyone in attendance fairly as they scuttled by. Just as I thought I`d seen the best, I`d notice someone else and say to myself "Where was he or she hiding?" So, in the spirit of fairness, I`ll keep my best-dressed list out of this article.
It wasn't all about fashion or betting, either. There was plenty of mingling to be done and done it was! This was also an opportunity to connect with young professionals in a relaxed, stylish atmosphere. Champagne was flowing and the drinks were endless. I`m not sure if it was the juleps, the hot sun or a combination of the two, but as the day went on, random "solo" dancing became frequent. Thankfully, the lovely music from Tubaluba, a Seattle-based jazz band, filled the air and distracted me a bit.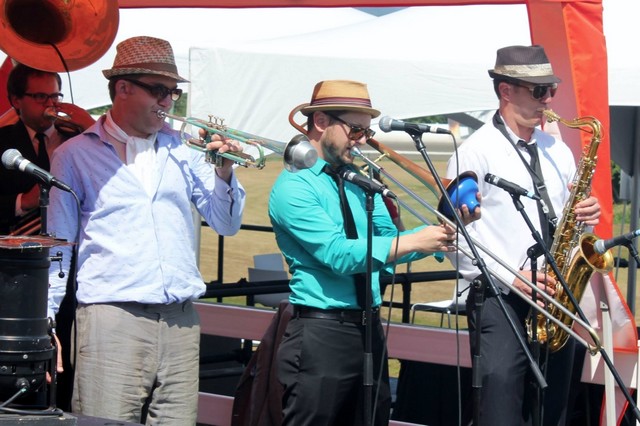 There was a number of too-short/too-tight dresses. A few dresses that were more cocktail and formal than a day at the races. There were some mismatched outfits and handful of guests wore no hat at all. No hat at a Derby-style event?!? Gasp!!! There I said it—someone had to. And then, like any party, there were always one or two who looked very nice, but forgot their manners at home.
For next year, I suppose I could write a basic memo that reads: "Dress up, have fun and smile. But watch your alcohol intake in the hot sun, mind your manners and always keep it classy. Style is more than the clothes you wear – It's also how and when you wear them, and how you behave. The old adage that says 'I can dress you up but can't take you anywhere' was never cool".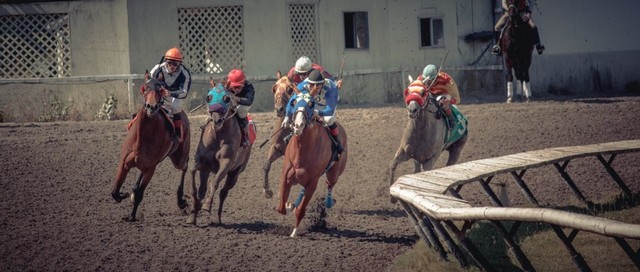 There were cigars and hats for sale. Lunch was edible, and the music was entertaining. Mile's End Motors was another welcome addition. Mile's End brought Lamborghinis, Bentleys,  Benzes and such. The photo op line-ups were long and camera flashes seemed endless. Taking photos in cars was in the name of good fun (and future dreams), I suspect.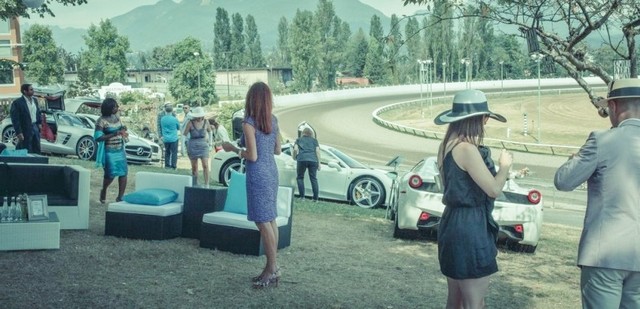 Overall, it was a lovely day in Vancouver with most everyone on their best "ladylike-gentlemanly" behaviour, dressed to the nines. The Deighton Cup may be smaller in size than the Kentucky Derby, but the fashions I saw in Vancouver gave its larger counterpart a run for its money.
Well-deserved kudos to the organizers – May next year's event be even better than this year's already was. The Vancouver social scene, while small and at times too laid-back, has seen vast improvements in the seven years I've been here. And while there is room to grow; as the old adage says, "Vancouver… you've come a long way, baby". Thanks in no small part to the stylish events created by Dax, Tyson, Jordan and company.
A report by Cynthia Pace.
Photo credits : Louise Aird  ( www.louiseaird.com ) , stuff photographers.
About Cythia Pace :
Cynthia Pace is an accomplished personal fashion stylist, lifestyle model, image consultant, and etiquette authority. Respected for her ability to find the classy/sexy balance; "always appropriate" is her motto. From hair and make-up, to accessories and jewelry, to clothing and even nail colour, she guides entire style teams to create head to toe synthesis and perfect wow factor for any occasion.
follow Cynthia on:
http://www.facebook.com/cynthia.pace1
http://instagram.com/styleandimagewithcynthia  
http://twitter.com/cynthiapace1
http://www.styleandimagewithcynthia.com