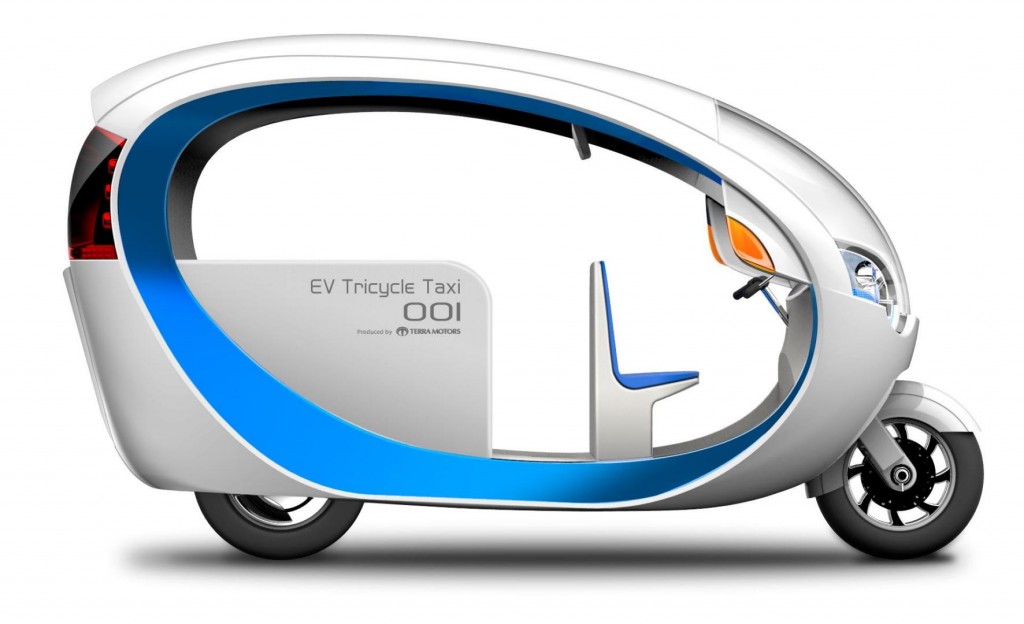 Tuk-tuks or auto rickshaws, a cross between a motorbike and a tricycle, are a common means of public transportation in Asia and a serious source of pollution as the vehicles have small, petrol-powered engines. Tokyo's startup Terra Motors, the No.1 electric motorcycle company in Japan, wants to help electric vehicle transport go green from the ground up with batteryoperated three-wheeled buggies unveiled last week for the Philippines. Terra Motors's prototype of electric tuk-tuk is a sleek-looking machine thatcan carry up to six people, including the driver, according to AFP.
"There is no single company in Asia that mass-produces electric bikes or tricycles," said Terra Motors president Toru Tokushige.
"I think it could have a big impact if a Japanese company is the pioneer in the market with products of such a futuristic design."
The Japanese firm is aiming to become the world's number one seller of electric tuk-tuks over the next two years, the company said, quoted by AFP.
Powered by a lithium battery, Terra Motors's electric tuk-tuk vehicle is 3.3 metres (11 feet) long and 1.47 metres wide, and can run 50 kilometres (30 miles) on one full charge. The tuk-tuks will go on sale in fall 2013 for about $6,300 apiece.
Terra Motors wants to replace 100,000 gas-powered Philippines tricycle taxis with "e-trikes" by 2016. The move will enable the Philippine government to save more than $100 million a year in avoided fuel imports, while decreasing annual CO2 emissions by about 260,000 tons.