The Great Gingerbread Display Returns to Chicago Marriott Downtown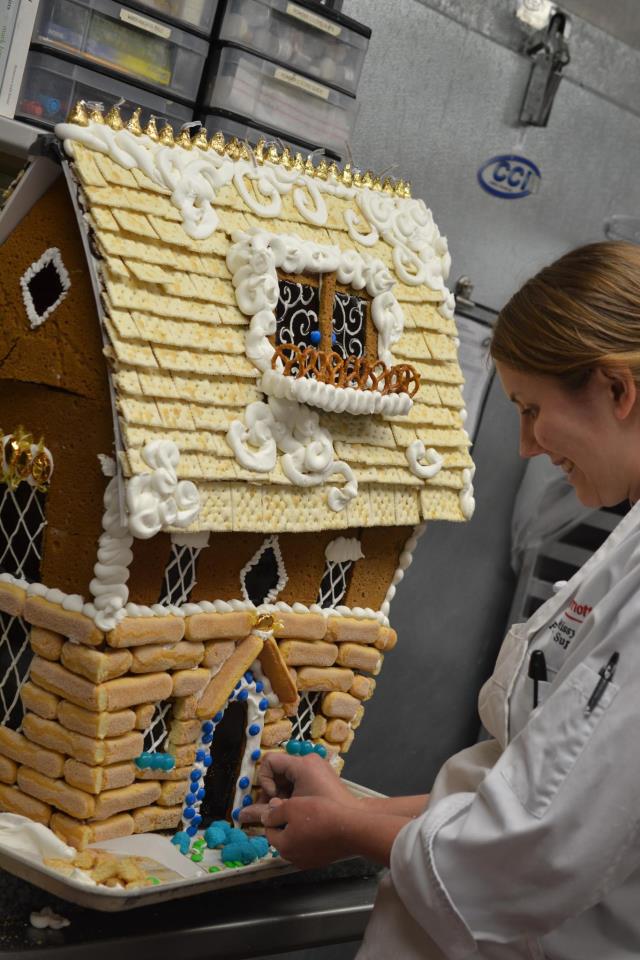 It's time to feast our eyes on a truly delicious design with saltine roofs, gingerbread walls, and sugar windows. 'Dreaming of Gingerbread', the annual holiday celebration at Chicago Marriott Downtown, returned this year with 1-ton gingerbread display made with more than 10 gallons of molasses and 15 pounds of ginger. A holiday train will circle the castle approximately 100,000 times.
This year's display weighs in at nearly 1 ton and is comprised of over 1,400 pounds of gingerbread and 600 pounds of candy and sugar! The detailed planning work began in early September and actual construction of the understructure started October 1. This year, over 25 people were involved in the making of this display and each person's name is written in icing on the crazy quilt.