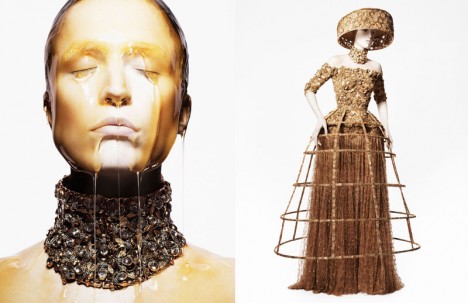 Cages, corsets and crinolines in various incarnations, the sculpted shapes of Alexander McQueen's 2013 Spring Summer pieces are put in value with honey. British photographer David Sims lensed Brazilian model Raquel Zimmermann poured with honey for the new ad campaign. The spring 2013 visual for Alexander McQueen is inspired by the runway show's beekeeper theme and the return to a heritage silhouette with Wasp waists. Cages, corsets and crinolines in various incarnations
"The collection is a study of femininity. We looked at erotica. Vargas girls, cages, corsets and crinolines and the idealisation of the female form. Nothing is set in a particular period. It's about sensuality and skin but not nudity. We also wanted to express lightness, for the clothes almost to hover over the women who wear them," said brand's creative director Sarah Burton about the collection.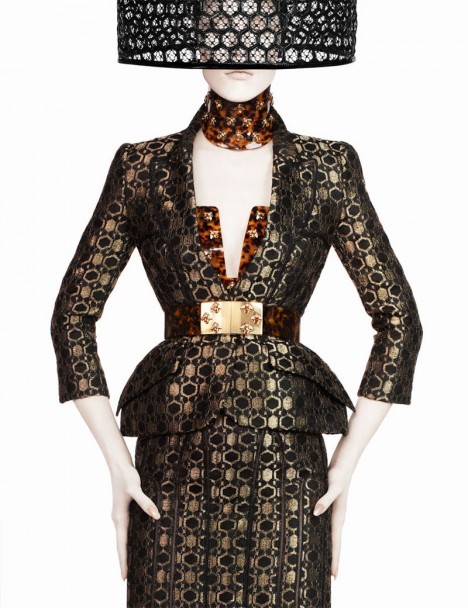 Heavily pregnant Sarah Burton announced that the British luxury fashion house will skip the Fall/Winter 2013 runway shows. Instead the brand will host a more intimate presentation for press and buyers on March 5.
McQ's 2013 spring summer campaign, the lower-priced Alexander McQueen's diffusion line launched in 2006, is featuring Manon Leloup and Matt Bell photographed by David Sims.