Marine sourcing to increase in the coming years.
Marine Ingredients in Cosmetics: Sustainability implications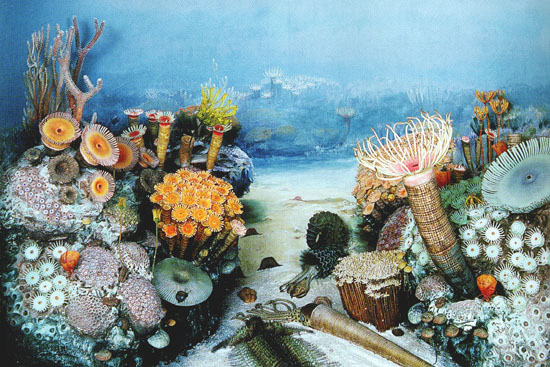 The popularity of marine ingredients is leading to concerns that large-scale sourcing, or non-sustainable production methods, could disrupt marine ecosystems already under strain. With the cosmetics industry having an insatiable appetite for novel ingredients, Organic Monitor expects marine sourcing to increase in the coming years. The challenge is to combine innovation with sustainability. In this respect, natural cosmetic firms could lead the way since many have sustainable sourcing embedded in their DNA.
Non-sustainable sourcing of seafood has led to an estimated loss of 90 percent of predatory fish from the world's oceans. Apart from taking certain species to near extinction, overfishing has disrupted many ecosystems. Climate change has led to the acidification of oceans, sea levels and temperatures have risen, whilst the number of invasive species is growing because of human activity and environmental pollution.
Apart from sourcing raw materials, the cosmetics industry is impacting marine ecosystems by waste. The dumping of cosmetic packaging as waste into the sea has adversely affected fish, mammals, birds as well as plant species. A recent study by Wageningen University showed that such packaging was linked to marine life damage in the North Sea.
There are signs this development is already occurring. The German company OceanBasis has set up a sustainable aquaculture farm in the Baltic Sea to produce algae for its natural cosmetics. The certified farm is providing a sustainable source of active ingredients for its Oceanwell range. OceanBasis has shown how natural cosmetic companies can embrace innovation whilst turning a darker shade of green.
Cosmetic and ingredient firms are developing new materials from coastal plants, seaweeds, algae, and sea minerals. These materials are especially favoured by natural cosmetic companies seeking new sources of innovation.
Sustainable sourcing of marine ingredients will be featured in the European edition of the Sustainable Cosmetics Summit taking place in Paris on 21-23rd November, 2013. More on premiumbeautynews, organicmonitor and sustainablecosmeticssummit.