Lancel opens brand's largest concept store in Asia with Studio Harcourt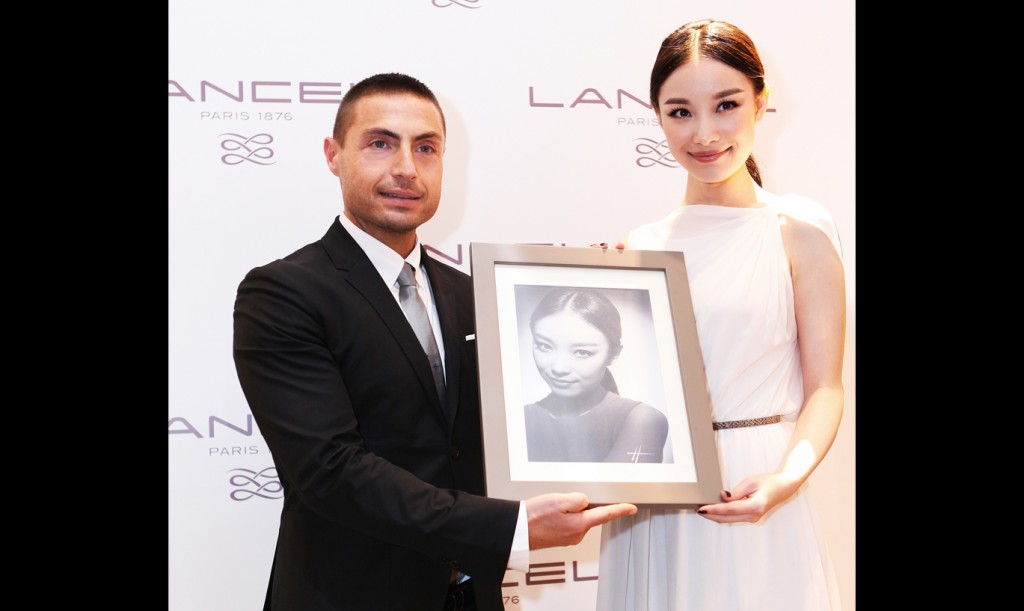 Leonello Borghi with Chinese actress Ni Ni at the opening ceremony of Lancel's first concept store in Shanghai
French luxury leather accessories brand Lancel opened a new concept store in Shanghai. The shop is the brand's largest in Asia and is located in a historic building on Huaihai Road M, a high-end shopping street. Lancel house and Leonello Borghi, the artistic director for La Maison Lancel in Paris, was supported by celebrities and famous Paris' Harcourt Studio. Leonello Borghi presented also the Premier Flirt "Shanghai" edition bucket bag exclusive collection, created for the Shanghai concept store.
The partnership between Lancel and Harcourt Studio goes back in 2010 when the two luxury brands presented a series of portraits and collection of vintage handbags. The exhibit was a collaboration between two of the most renowned names in French culture; bringing luxury and art together in a series of beautifully shot portraits of Lancel's vintage bag collection.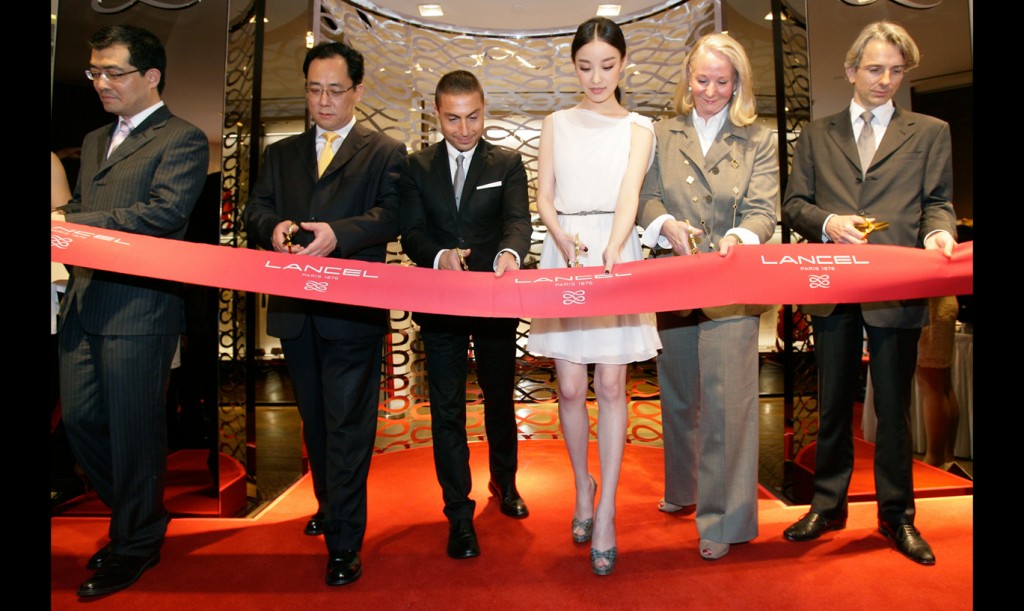 About Lancel
At its birth (1876), Lancel specialized in pipes and smoking accessories. In the late 19th century, Lancel became a leather goods company with a loyal customer following. Since, Lancel has become an ingrained part of Parisien culture and is one of the cities most beloved luxury brands.
About Cabine Studio Harcourt:
The studio Harcourt was founded in Paris in 1934, by Lacroix brothers and Cosette Harcourt, who contributed her strong background in photography having worked at the Manuel's brothers famous studio.
In its early days the Studio's main activity was to fulfill the needs of the press. Yet, its remarkable signature style soon drew the most acclaimed and talented artists. As early as 1938, the Studio became a must: writers, singers, comedians, sportsmen, composers, dancers and political figures all rushed to the studio.Stars such as Marlène Dietrich, Salvador Dali, Jean Cocteau or Marcel Serdan were among those who were immortalized by the studio… along with many discerning clients.
« In France, one is not an actor if one hasn't been photographed by the Studio Harcourt » wrote philosopher Roland Barthes in 1957.
Cabine Harcourt: contact Creezy! The Agency