Alila manages unique city hotels and resorts in the Asia Pacific region. The hallmark of Alila is stylish, relaxing environments and superb hospitality that creates a unique guest experience, continuously redefined to reflect the very best of a contemporary lifestyle.
To stay at any of Alila's hotels or resorts is to embark on a memorable journey into the local culture for a total destination experience. Whatever your personal interests are, a myriad of new experiences await your discovery. Whether learning to recreate the flavours of the local cuisine, enhancing your well-being through ancient healing arts, or tasting the thrill of adventure sports, you'll find life at Alila an inspiration.
We have the chance to speak with Mark Edleson – Alila'CEO about what means Alila from inside – the concept and real values.
We thank to our contributor Yand Di for this material.
Please explain the Alila concept. What are the core values of Alila?
Alila is an innovative brand that is design driven. The hallmark of Alila is in creating stylish, relaxing environments with superb hospitality that delivers unique guest experiences, continuously redefined to cater to the best contemporary lifestyle. We differentiate Alila Villas as our exclusive resort brand, representing a new generation of luxury. Each of our Alila Villas properties is a "work of art" crafted by awardwinning architects where the design fully respects the natural environment and are developed in some of the most spectacular destinations.
We begin to act more responsible with the environment. What does Sustainable Tourism mean in Alila's vision?
For Alila, being green means being responsible to both the physical and social environment. An eco-friendly resort is one that respects the natural elements of its surrounding environment by sensitive design and material sourcing, minimizing energy consumption, intelligent usage and disposal of water, as well as careful disposal of waste. Our environmentally responsible practices emanate from our corporate mission that the environment, both natural and social, is critical to the sustainability of our properties. Where we are involved in a hotel from conceptualization, we make every effort to bring sustainable and environmentally responsible systems to our hotel design and construction. With the developers consent, we endeavor to target Earth Check certification for the design and construction process. Such certification helps ensure that the operations can also be responsible. We also subject our operations to Earth Check benchmarking and certification.
The meaning of word Alila is Surprise. How do you define and interpret this meaning into guest experiences?
The name Alila comes from Sanskrit meaning "surprise", which suitably describes the refreshing character of our properties and the reaction of our guests upon arrival and throughout their stay with us. This is also complemented with series of excursions –
"Alila Experience" and "Journeys by Alila Villas" that are specially crafted and integrated with our environmental vision of natural conservation and community. We aim to offer Alila guests engaging ways to enjoy their leisure pursuits while connecting them to the social rhythms of the local community. Our goal is to send our guests home with spiritual and emotional memories, not just souvenirs.
In these very hard times, stress is public enemy no 1. But there is a remedy also -more and more people are looking for SPA service. Please explain to our audience how you see the SPA?
Spa Alila is a facility found in all of our hotels, both resort and urban, that allows our guests to relax with specially designed natural therapies. Our spa therapists are well trained in a variety of massage techniques developed from a number of Asian healing traditions. Our origins and spa operating base in Bali ensure that all elements of the treatments are harmonious and soothing while providing therapeutic benefit. Our range of oils, creams and lotions are carefully formulated from natural ingredients in Bali and provided as in-room bath amenities as well as for sale in spa retail outlets.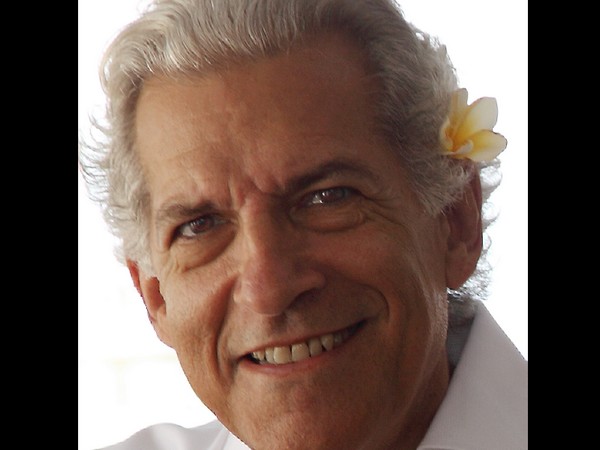 What does luxury mean to you in one word?
Craftsmanship
What is your criteria for luxury in order of preference?
Luxury is defined by the careful, thoughtful and skilled application of design, quality materials and usability. In hotels, it further requires a sense of space and of place.
Name 5 luxuries which are "indispensable" for you and why.
My loving family, fresh air and the freedom to travel are the only "indispensable" luxuries which would be difficult to do without.
Digital and Luxury. Love or Hate?
I don't identify digital with luxury although I would say that Apple fulfills many of my criteria for luxury.
What does "digital" mean for you ?
Data technology that enhances my physical capabilities to assemble information.
How will luxury evolve in the future ?
As mass technology dominates, populations explode and nature is increasingly challenged, luxury that involves creative craftsmanship, quality materials and space in natural environments will be ever more treasured and rare.