Billy Lowe is an elite talent responsible for creating  on and off the red carpet. With nearly two decades in the business, he has worked for some of the greatest names in the beauty and entertainment industries. In addition to his work as one of Hollywood's preeminent hair stylists, he has worked in marketing and sales for the world's top beauty brands including Clinique Cosmetics and Erno Laszlo Skincare, leading multi-million dollar territories to success. From day to day beauty to product launches and reality television, Billy Lowe is on the pulse of the beauty industry.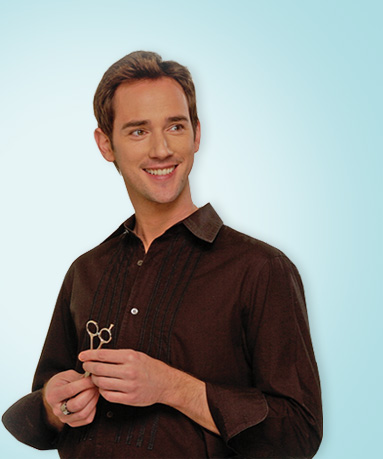 What means luxury to you in one word?
Sophistication
What are your models or fundamentals in life which you will recommend to others?
Be passionate about what you are doing.
Give to others without expecting anything in return. You will often be paid back from another way.Give anyway. The more we give, the more we receive, but that isn't the reason to give.We give out of the joy of giving. We give because we have been given so much just by being alive. There is joy in giving.
What is your criteria for luxury in order of preference
Quality products
Lasting and meaningful experiences
Outstanding FIRST IMPRESSIONS
The joy you feel or pride you get from using a product or service
What is your favorite luxury brand(s) and why?
TIFFANY.  Tiffany is focused on qualitiy products, outstanding service and amazing presentation.   Everyone knows that little blue bag.  There is a pride that people have when wearing a Tiffany product, or receiving a Tiffany gift.  Their branding, packaging, customer service, and selection are truly remarkable.
Name 5 luxuries which are "indispensable" for you and why:
1.  My skincare products.   I MUST have my skincare products every day (I love Erno Laszlo Skincare)  I will not go without them.   I am 40 years old, and everyone still says I look 28 or 29.   I have a passion for beauty especially skincare, and I take pride in taking care of my skin.

2.  My Tiffany pieces.    I have Tiffany in  my home,   I have Tiffany Jewelry, and I love the Tiffany fragrances for men.   It's an experience that I appreciate each and every day and I love the feeling when I wear it.   I also accept Tiffany gifts from my fans.   😉

3.  My Man Purse. I'm a sucker for my man-purse. I have so many bags and I love them.  It makes my work easy when I travel, and they keep me organized.

4.  Fine dining and travel: I Love the Ralph Lauren Restaurant in Chicago.  It's a great room, wonderful food, and it's nice to stop in for a quick lunch while I'm out shopping . I travel a lot with clients who bring me with them for hair styling whether it's a concert, a press meeting, or a client that is not even a celebrity but wants to feel beautiful while she travels.  I go with my clients many times when they travel.  And I enjoy doing this.

5.  The magic of children. It's hard for me to think that I consider children as a luxury, but I do.  I teach a small group of children here in Beverly Hills at my church on Sundays, and they say the most interesting things. I believe we as a society should value our children as precious and rare treasures because childhood goes by so quickly. It is but a twinkle.  It is a very magical time and all of a sudden, we're grown up and we wonder where those years went.  If I were to have children, I would want those days to be very special for them and I would make them as special as I could.  My childhood was so wonderful, magical, meaningful, and full of life.   As I look back, I thought it was a miserable time when I was actually a child.   But in fact, it was a wonderful time.    Childhood is one of the finest luxuries in the world and I encourage my readers and fans to honor their children, take pride in their lives, and support them to the fullest.   This is a luxury we only have once, and a luxury we will never get again.
Digital and Luxury. Love or Hate? What means "digital" for you ?
Digital luxury means convenience and ease.    It is very helpful to have my smart phone and if I am lost, I can look up a map and get there quickly.  I can text someone to say "I'm on my way."    For me, digital luxury buys me more time and SAVES me a LOT of time.   I'm not as stressed, I get places quickly, I manage my time better.   For me , time is the greatest luxury and I want to take care of my time more than anything in the world.  Digital services and digital media saves me a lot of time so I can enjoy my life to the fullest.
How will be luxury in the future ?
The world of digital media is completely changing everything.   It is so hard to predict what's going to happen tomorrow with the speed of life happening more and more quickly every day.  We have access to information today that would not have been available 20 years ago (or even a year ago).  But I believe many people are getting back to some simple basics of luxury, focusing on meaningful relationships (and not 900 facebook friends).  For me, I want quality life, and quality friends and relationships around me, and as my brand has grown, I have to pick and choose wisely who those people are.