Fly and drive: SimPod 1 gaming rig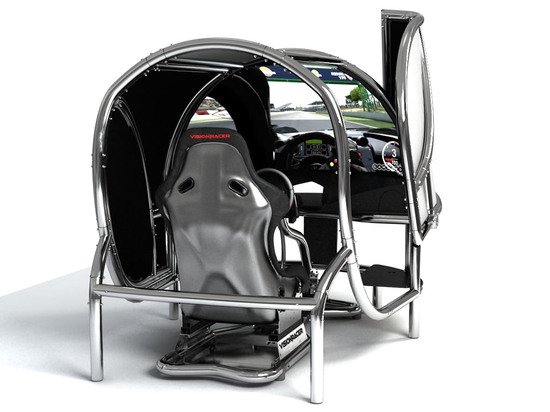 A serious gamer needs a serious toy with all the technological advances that offers the prolific gaming industry. Flying and driving experiences became a reality. Sophisticated and studded with all new inventions on the market,SimPod 1 by SimRoom is a game simulator that can give you complete isolation with a door that can be opened and closed. Designed for high end simulation environments, $25,000 SimPod 1 is ideal for both driving and flying games.
Smart Shelves cater for different applications like keyboard or mouse use and storage. Vertical and horizontal ducting hide that messy cabling. The immersive gameplay experience can be accustomed with desired applications and custom additions.