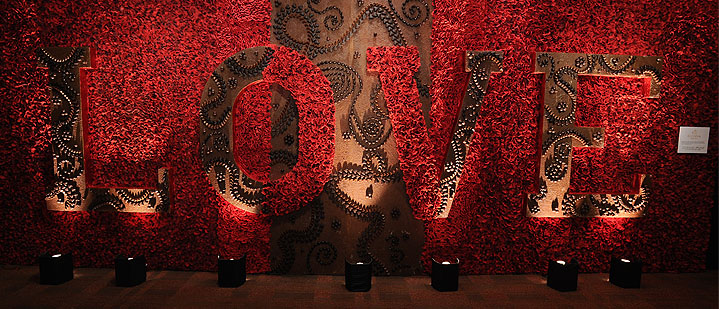 Enjoy chocolate for yourself, then go ahead and share the love with family and friends. This Valentine's Day, Godiva Chocolatier, one of the global leader in premium chocolates founded over 85 years ago in Brussels, Belgium, is honoring one of the greatest acts of love: sharing. Through their "Share the Love" sweepstakes, an engaging photo sweepstakes on the social media channels, Godiva shares their love giving away 5,000 boxes of Chocolate. Ten lucky winners of the "Share the Love Sweepstakes" will each win a box of chocolate for them and 500 of their Facebook friends.
To celebrate the sweepstakes in the weeks leading up to Valentine's Day, the Godiva boutique at the Rockefeller Center, New York City features an interactive pop-up photo kissing booth, created entirely out of Godiva chocolate. Consumers who visit the boutique will have a once in a lifetime opportunity to pose for photos and share them with their friends and family via social media.
"During this Valentine's Day season, we hope to inspire all chocolate lovers to share their favorite photo captured moments with their friends and loved ones through this unique 'Share the Love' program – and of course, share delicious Godivachocolate, as well," says Jim Goldman , President and CEO, Godiva Chocolatier Worldwide.