Best airlines for food lovers: Top airlines with the best long-haul in-flight dining program
Pegasus, SAS and KLM win Skyscanner European Airline Food Awards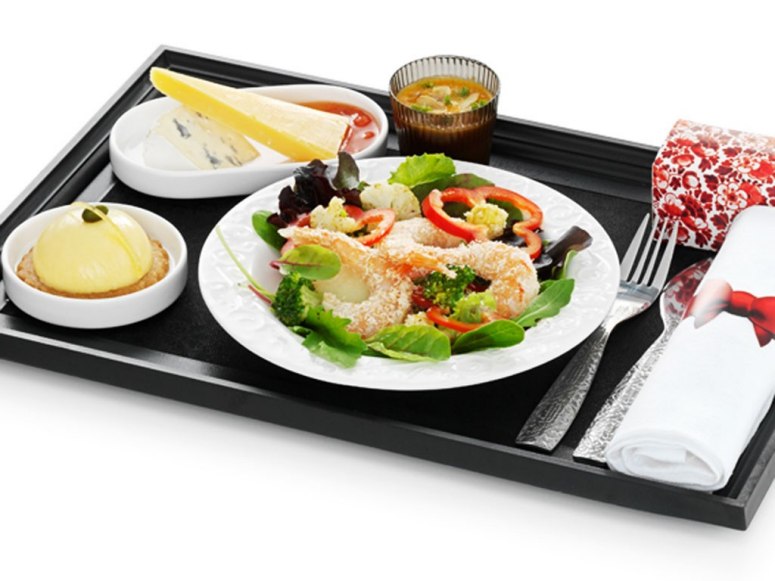 Which airlines have the best food? According to British-based travel booking site Skyscanner, KLM airline is the best airline in Europe for its long-haul, in-flight dining program. Dutch airline is followed by Aeroflot, SAS, Air France and British Airways. Overall, SAS, Aeroflot and British Airways performed well, each appearing in the top five for both their long and short haul meals.
European Airline Food Awards is Skyscanner's second annual study of the quality of on-board culinary offerings. The study involved over 550 European travellers and bloggers. The survey of more than 1,500 international travellers also revealed that 54% of air travellers believe the overall quality of airline food is currently good, while three-quarters think that it is improving compared with previous years.
In fact, airline food now appears to be so good that 43% admitted to being envious of their neighbour's choice of meal.
In the short-haul category it was Scandinavian Airlines (SAS) that triumphed. Germany's Lufthansa came in second place and last year's winner Turkish Airlines took third place ahead of British Airways, whilst Russia's Aeroflot also ranked well, coming in fifth place.
"Airline food used to have a reputation for being bland, but the quality of in-flight meals has improved massively as airlines place greater importance on serving good food at altitude. The majority of airlines have now realised that the quality of the meals does play an important part in airline choice and can sway regular flyers to travel with them," commented Skyscanner's Victoria Bailie.
Skyscanner European Airline Food Awards
Top 5 Long-haul Airline Food
1. KLM
2. Aeroflot
3. SAS
4. Air France
5. British Airways
Top 5 Short-haul Airline Food
1. SAS
2. Lufthansa
3. Turkish Airlines
4. British Airways
5. Aeroflot.