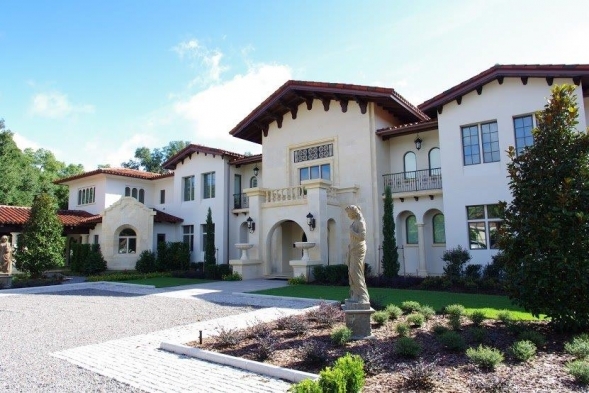 Luxury homes sell for millions of dollars but there is plenty of competition when it comes to the listings available. Selling a luxury home means that you are competing against the best homes available in the area and with buyers where price might not be an issue at all. For this reason the tactics you use to sell the home might have to be a bit outside of the box. Standing out from the crowd is important when dealing with the elite as they do not want to have anything but the best. The following are some ways you can draw buyers when selling a luxury home.

Get a Portrait of The Home
Some of the best and most luxurious homes in the world simply do not photograph nicely. The essence of the home cannot be captured in a simple in a photograph. This can lead to low offers from potential buyers quite quickly as the "Wow" factor has to be there for many to make a huge purchase. Instead of dropping the asking price you should consider getting a portrait painted of the home. This might help the artist capture the real feel of the home in a better way. This outside of the box approach might entice people to come see the home as it is such an interesting strategy having a portrait painted. The buyer might even think about their portrait being next to the portrait of the home.

Market An Experience
Throwing a great party at a listing can be a perfect way to market the home's social potential. Plenty of those in the elite class might simply be purchasing a home to entertain in while they are in the area. Throwing a classy party with potential buyers attending can be a great way to stir up competition as well as show the home. This party might be expensive but as the listing agent you can write this off on taxes and your commission on the home will be quite large so it is nothing to worry about. Invite sports and celebrity figures that you might have worked with in the past. This can be a huge draw as well for those buyers who might not want to attend the party.
As you can see there are a few things above plus many more that will help you sell a luxury property. Going the extra mile in the eyes of the elite class is everything as they want the best of the best, it is your job to deliver!