Rosenthal "Baroque Punk" Limited Edition porcelain set and "La Medusa" Limited Edition.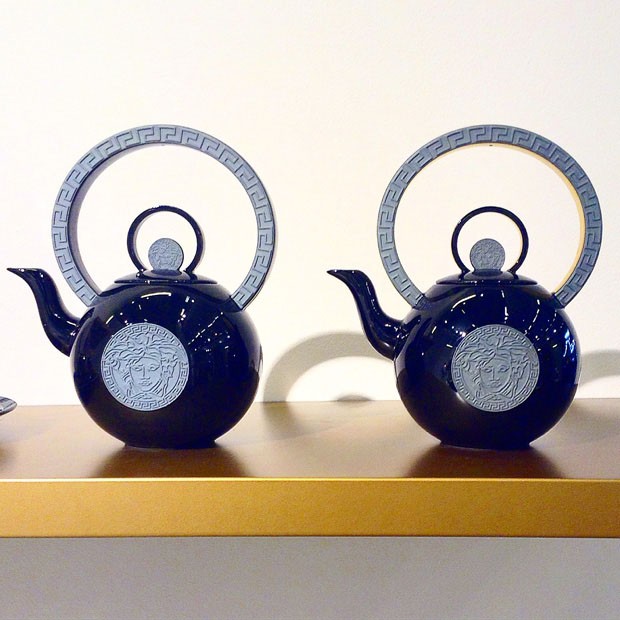 Tradition meets rebellion in the fresh new limited edition tea sets from Rosenthal meets Versace. Limited to only 49 pieces and designed for an original tea ceremony, Baroque Punk Limited Edition and La Medusa Limited Edition are bold and innovative, the essence of Versace itself, said Rosenthal house.
Baroque Punk Limited Edition has the fearless attitude of Versace today. It comes in a bold cylindrical shape, matching the iconic Barocco with black shiny layers. Its design is one of sharp contrasts, with a powerful wave of a handle.
Fresh geometry comes from La Medusa Limited Edition, where bold volumes are matched with plane figures in a hypnotic game of spheres and rings. The commanding handle has the power of the iconic Greek key in matte finishing, as the Medusa set in the centre. The new tea set is available in an unlimited edition in classic white porcelain and in audacious black.