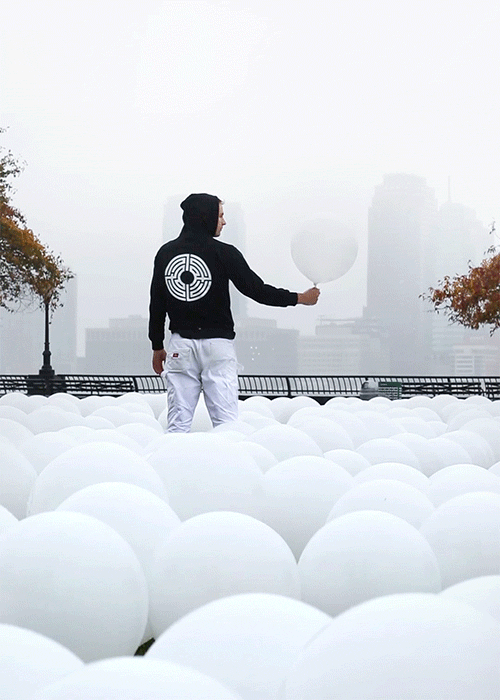 French street artist, L'Atlas, with Perrier created a large-scale public art installation at Nelson A. Rockefeller Park in Battery Park City. Perrier has a rich heritage of collaborating with visionary contemporary artists.
The installation was a one-day-only project in which L'Atlas created a labyrinth-like structure made up of "air" – more than 3,000 inflated balloons, massing approximately 110 square feet. The public played an active role in the construction and destruction of the ephemeral public artwork.
This installation was the first event of a global four-part series of art performances using natural elements as the medium – Air (New York City), Earth (Mexico City), Fire (Seoul) and Water (Paris).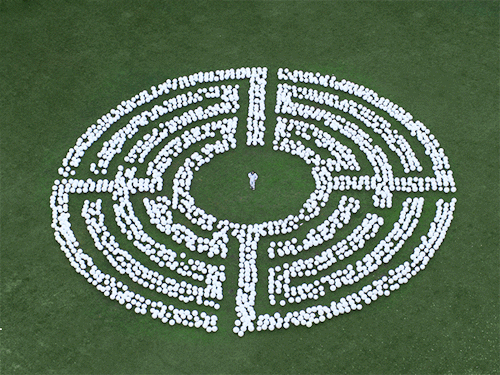 "I'm inspired by the convergence of public and street art with large-scale land art," said L'Atlas. "For this latest series in partnership with Perrier, I will be vastly expanding my means of expression across four global cities and a range of non-traditional mediums."
The Paris-based artist first began graffiti-based work in the early 1990s, creating art in public spaces and simultaneously building a reputation for himself in the street art scene. Throughout his career L'Atlas has developed a signature style of intricate abstract designs rooted in the study of calligraphy and geometry. These iconic designs will serve as the base of each site-specific artwork.
This exciting series of events is an extension of L'Atlas' partnership with Perrier to design a collection of limited-edition packaging designs, which launched globally in October 2015. This is the brand's second installment of its "Inspired by Street Art"  initiative.