Pucci Bikini Bar is a travelling project that introduces iconic styles from the Emilio Pucci's archive as well as new prints around the most famous beaches of the world. "Bikini Bar" arrived in select renowned seaside destinations. In every boutique, fans were able to admire the bikinis from a special exhibitor that can be used as a changing room.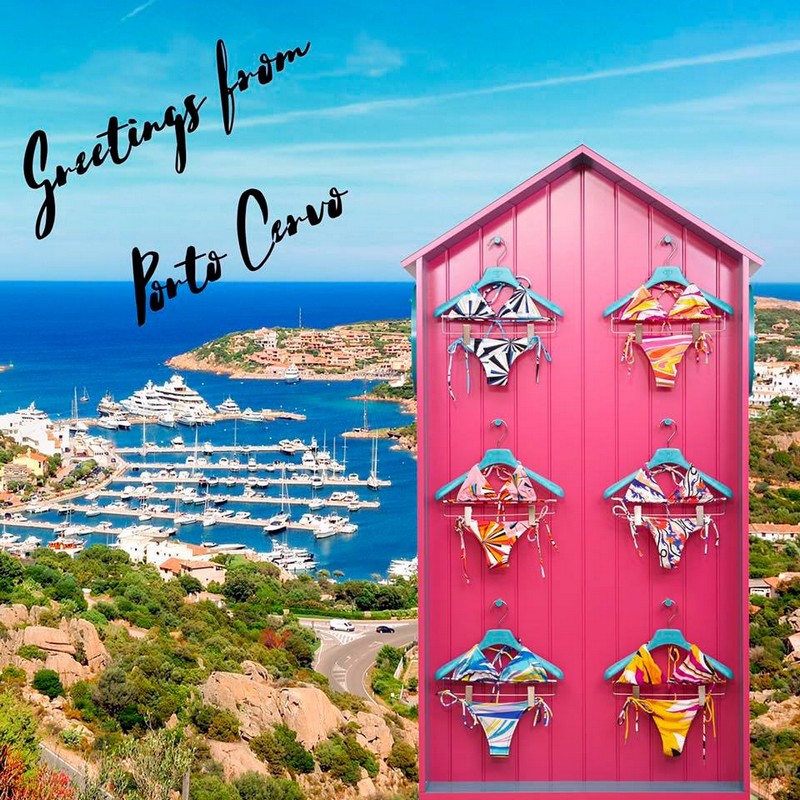 "Pucci Bikini Bar" made its debut in Cannes at the brand's flagship store on the occasion of the 2017 Film Festival on 16 May. The project continued its journey in Beirut, Taormina, Mykonos, Isethan Shinjuku, Seibu Ikebukuro, Saint Tropez, Porto Cervo, Rio De Janeiro and Miami. The exclusive bikini collection will be
available for a limited period of time in the boutiques of these locations.
For Summer 2017, Emilio Pucci designed a Collection of bikinis featuring the classic triangle shape. Nineteen statement prints, both new and archive, including the famous "Lance" and "Ranuncoli" motif. The bathing suits will be contained in a special packaging with the iconic "Capri" logo on it, created by Marquis Emilio
Pucci in 1950.
"To complete the beachwear looks, we created a simply unique accessories selection. An explosion of bright colours to enrich Emilio Pucci's creations. Lightweight caftans and big diva-inspired sunglasses to protect the ladies from the sunrays matched with elegant espadrille shoes and sandals. Hairbands and scarves give the ensemble an extremely chic final note," explained the fashion house.
At the end of July, the Pucci Bikini Bar moved in another Mediterranean location – Porto Cervo – the pearl of Costa Smeralda, for a romantic and dazzlingly beautiful Italian style holiday escape. Bikini Bar also landed in Capri, Taormina, St.Tropez, and at Aïshti by the Sea. To celebrate this happy event, an exclusive party took place on the rooftop of the Lebanese luxury department chain store.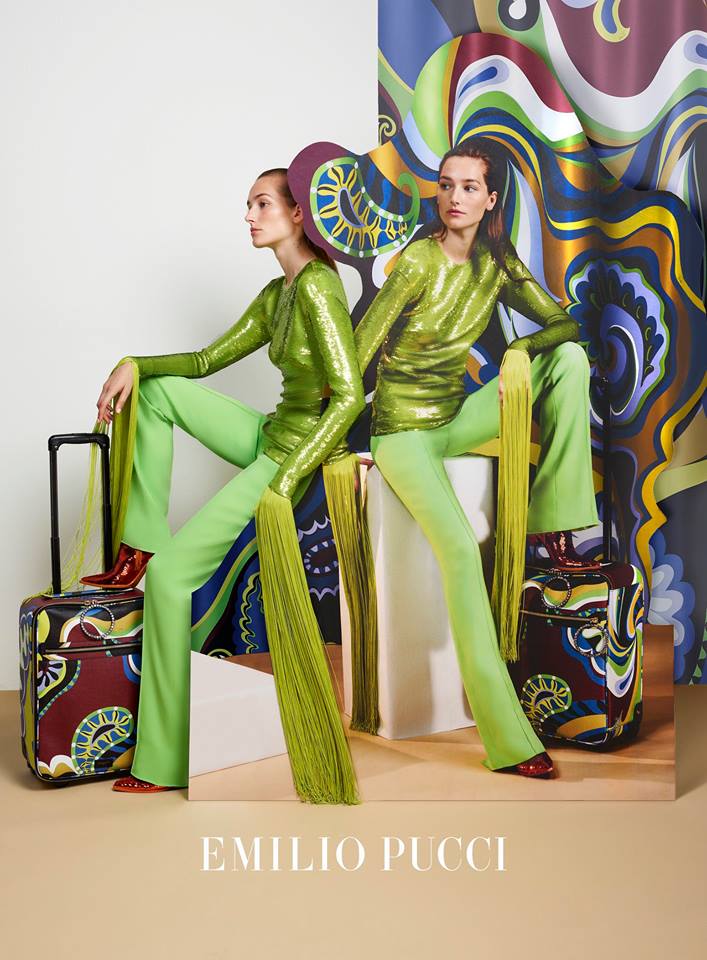 PucciPreFall17 collection has arrived with a new signature motif: the Leblon print. The latest store announced by the luxury brand is located in Korea. Located at the third floor of Galleria East Luxury Hall in Seoul, the store displays the luxury fashion for which Emilio Pucci is renowned: ready-to-wear, signature silk
accessories, handbags, shoes, small leather goods and beachwear. The Florentine brand's distinctive product is showcased in a clean, modern setting with a moss-pink Parioli print designed on the walls that is an eye-catching detail that sums up the strong visual codes of the brand: prints and colors.
Take also a look at the Emilio Pucci Fall Winter 2017/2018 Campaign: