Roger Dubuis Excalibur Knights of the Round Table II.
In 2013, the legend of King Arthur was the inspiration for a one-of-a-kind Roger Dubuis watch evocatively named Excalibur Knights of the Round Table. This May, Roger Dubuis introduced a new interpretation of the ageless and universal legend of Arthur and his knights.
In a stunning display of miniaturisation, the 12 figures representing the legendary Knights of the Round Table with their swords form a perfect circle replacing traditional hour-markers. Each Roger Dubuis' knight is only 6.5 mm tall and unique in its own right, representing one of the legendary figures.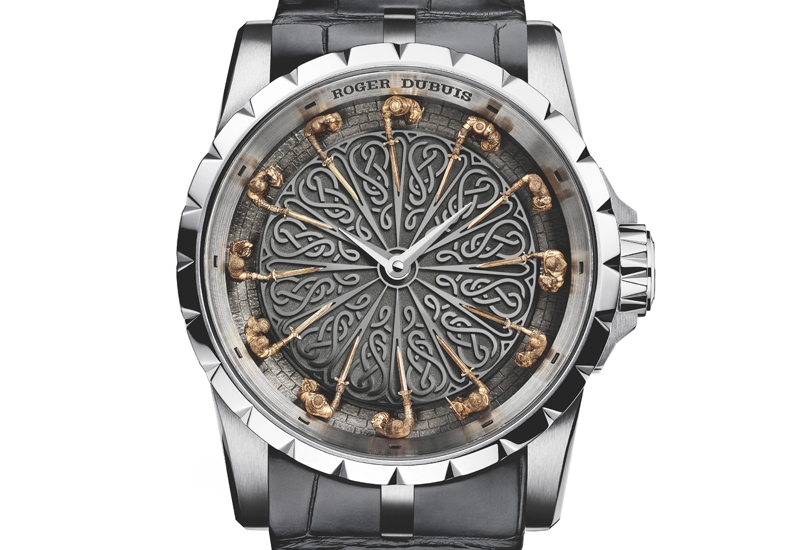 "In this standout model, the motto of the mythical knights, 'Courage and generosity' reflects the Roger Dubuis approach to its craft. It is nobly represented by the artists and watchmakers working in close collaboration to create an alliance of both traditions," explained Lionel Favre, product design director Roger Dubuis.
"The sum of this precision and craftsmanship consists of detail that is so fine and intricate it can only be appreciated when examined through a jeweller's eyepiece,"added Favre.
Requiring a day of work to make a single knight, each consists of a three-dimensional casting in bronze with finely sculpted, hand finished details, including three-dimensional micro-engraving.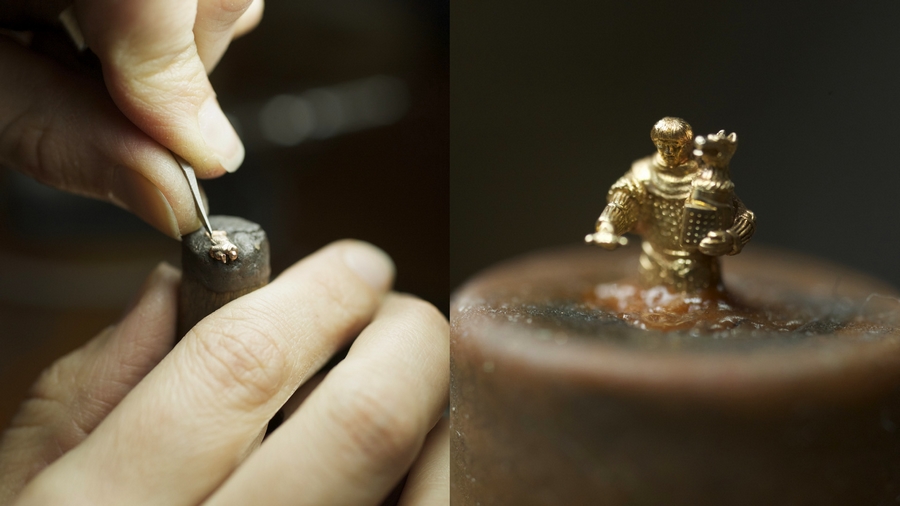 In contrast to the gold figures used on the original knights, this is the first time that bronze has been used for micro-engraving. Despite the need to manage the additional complexity, the slight patina of the bronze accentuates the contrasts of the watch. According to Geneva-based luxury watch manufacturer, it takes an entire day to micro-engrave one knight and an entire month to make just two dials.
The satin white gold circular flange surrounding the centre of the dial is engraved and patinated.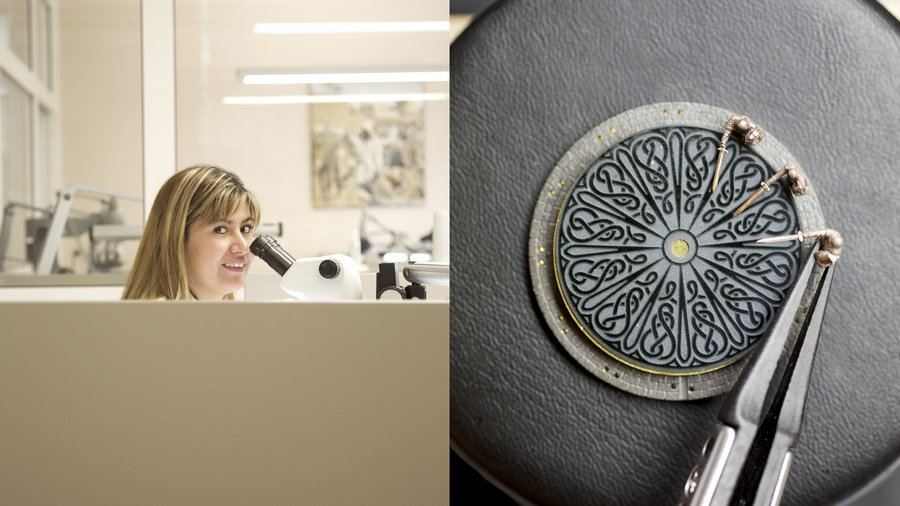 The Round Table is crafted in black jade – an etheric bodyguard and stone of protection. Black jade represents power, wisdom and selfcontrol. It is regarded as speaking to financial and social prudence, guarding against people projecting anger and aggression. A facilitator of honest self-evaluation, it is believed to help absorb and transform unhealthy and destructive emotions.
Inside the Excalibur Knights of the Round Table II watch beats the same self- winding Calibre RD821 with 48-hour power reserve as the original 2013 version.
Like all Roger Dubuis timepieces, all 172 components of this calibre are hand- finished and stamped with the prestigious Poinçon de Genève, a guarantee of exclusivity, origin, expertise, performance and durability.