World's most expensive sausages and mash
THIS is the world's poshest bangers and mash — and it costs a meaty £75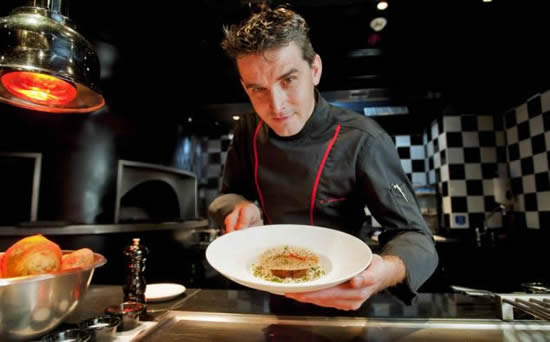 "Deconstructed" Iberico pork sausages served on a bed of Desiree potatoes mixed with black truffle are the world's most expensive version of the classic pub dish. Chef Olivier Limousin serves this £75 ($120) meal at his "L'Atelier de Joel Robuchon" in London, a restaurant with two Michelin stars, called "a theatre for the senses in Covent Garden". Mr Robuchon's signature mash was introduces in the menu to celebrate Potato Week, led by the UK's Potato Council.
The luxury pork sausages officially called 'Ivre de genereux Bordeaux, mousseline de pomme de terre avec truffe' are made from pigs fed acorns, wild thyme, rosemary and mushrooms and has been braised in 16-year-old vintage Bordeaux.
"It's a dream come true for any chef to simply have the opportunity to work with ingredients of such sublime quality. Putting my own stamp on sausage and mash was an added delight. You can only make our signature of mouselline de pommes de terre by selecting the right potato variety. Texture is key to getting results. Our tasting menu shows just a fraction of the ways you can cook with potatoes, and for most of them you don't need a professional kitchen," explained the chef.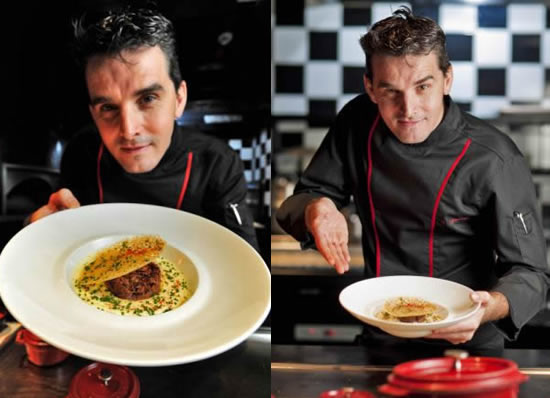 "For me, London is the gastronomic capital of Europe. It's the most modern, most innovative, city where new things are happening…" says chef Limousin.
World's poshest bangers and mash dish is nine times as dear as the average £7.99 price for the dish in British pubs.
"As a nation, mash is one of our favourite ways to cook with potatoes but of course you don't need to add expensive truffle to enjoy this classic," said Caroline Evans of Potato Council.
"The secret to a spectacular, lump free mash at home is the right potato – choose a smooth variety like Desiree for consistent results."