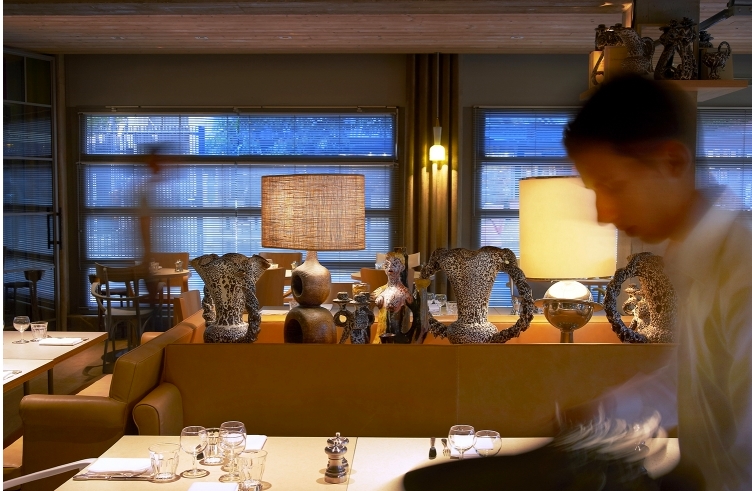 My midget, my rabbit, my doe, my poppet, my hen, my quail, ma cocotte…
After designing popular chain restaurant Paradis du Fruit, Le Royal Monceau, Café la Cigale and Mori Venice Bar all in Paris, designer Philippe Starck opened the doors of its own restaurant in Paris' Saint Ouen flea market, one of the biggest flea markets in the world. Admirative of flea market society, of its antiquaries, Philippe Starck has always wanted to move there and be like them. With restaurant "Ma Cocotte", he realized his childhood dream.
Led by the restaurateurs Philippe & Fabienne Amzalak with Yannick Papin as chef, "ma cocotte" is a 1,000-square meter restaurant with 250 seats, divided between an industrial loft and two terraces located on Serpette and Paul Bert markets. Described as classic Parisian dishes revisited, Ma Cocotte's menu have prices that range from €20 to €60.
"Ma cocotte is not a restaurant, it's a bowl. A bowl of hot soup, a bowl of steaming coffee, a bowl of fragrant tea, a bowl of wine… Ma cocotte, in a beautiful winter morning, is fire, arms welcoming to warm your heart and body.That's all, but it's a lot," explained Philippe Starck.