Coupole des Galeries Lafayette Paris turned 100
Paris's Galeries Lafayette opened exclusive exhibition for centenary of its dome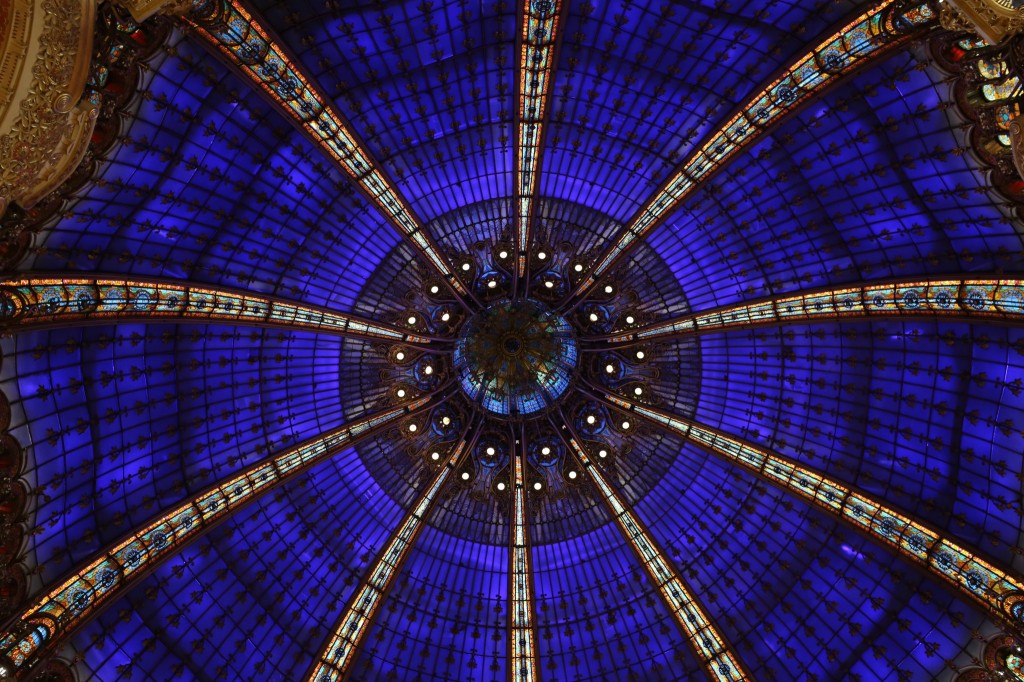 The famous dome of the Paris' Galeries Lafayette Haussmann department store was erected in October 1912 by architect Ferdinand Chanut and master glassmaker Jacques Gruber. To celebrate the 100th anniversary of the iconic building's dome, Galeries Lafayette opened an exhibition that delves into the department store and its renowed dome's successive mutations.
Architect Rem Koolhaas and conceptual artist Yann Kersalé set up an exhibition and light installation (one level from ground level and on the facade of the building) that includes numerous archival documents like historic photographs and films.
"Our dome is the symbol of the Galeries Lafayette, illustrating the delicate balance between tradition and modernity that is characteristic of our group since its inception in 1894," explains Philippe Houzé, president of the board of directors of the Galeries Lafayette group.
Titled "1912-2012. Chroniques d'un parcours créatif" ("1912-2012. Chronicles of a creative journey"), the exhibit is running through January 26, 2013. The exhibition is coupled with a light installation on the facade of the building, a work of light created by by conceptual artist Yann Kersalé in partnership with Djuric Tardio- Archiectes. Titled Chrysalide, the light installation will evolve with each new 2013 season.