Franck Muller launches "Franck Muller Tourbillon Thunderbolt", world's fastest tourbillon
Roberto Cavalli by Franck Muller partnership announced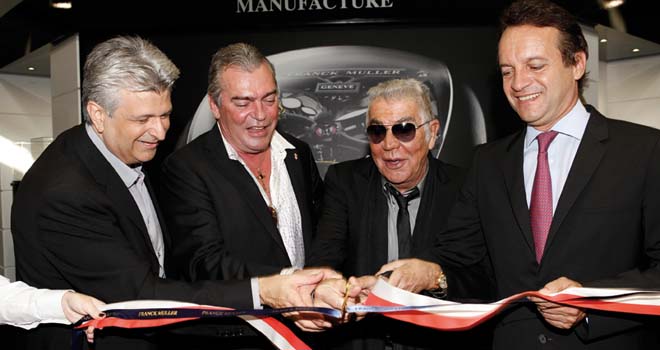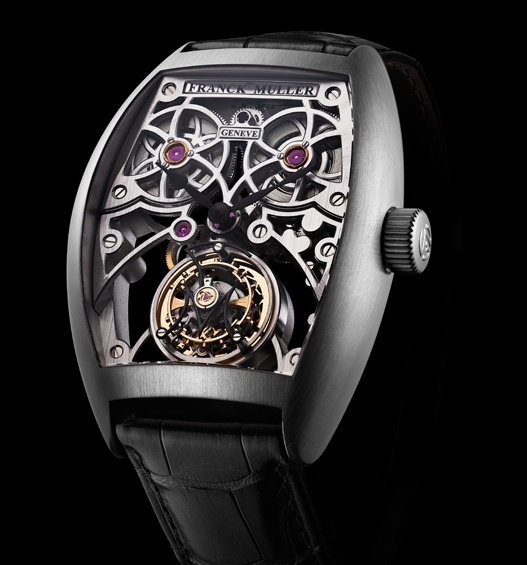 From October 8th to 10th, the Franck Muller Group held its 4th Salon World Première of Haute Horlogerie & Jewellery (WPHH) in the prestigious setting of the Grimaldi Forum in Monaco. The salon was an occasion to announce the partnership between Franck Muller and Roberto Cavalli and the launch of the first watch collection born of the "Roberto Cavalli by Franck Muller" synergy.
In a world première, the Franck Muller house launched its "Tourbillon Thunderbolt" which is the fastest ever to be created. With a rotation every five seconds, its revolution is 12 times faster than other tourbillon complications on the market.
"This Tourbillon will teach you to see time in a new way : with the incredibly rapid rotation of its cage, you will feel as though you have been hit by a thunderbolt," said the house.
This is a timepiece associated with a "thunderbolt" tourbillon that is as technical as it is spectacular. Parallel to this, an array of innovations was also presented, including the "Gold Croco", the "GPG Conquistador Cortez", as well as a range of new calibres made by the house, and a whole host of original watch and jewellery collections stemming from the expertise of the Group's various brands (Franck Muller – Franck Muller Jewellery – Pierre Kunz – ECW – Rodolphe – Barthelay – Backes & Strauss – Martin Braun – Pierre Michel Golay – Smalto Timepieces).