Palazzo Versace on Queensland's Gold Coast  is going on the market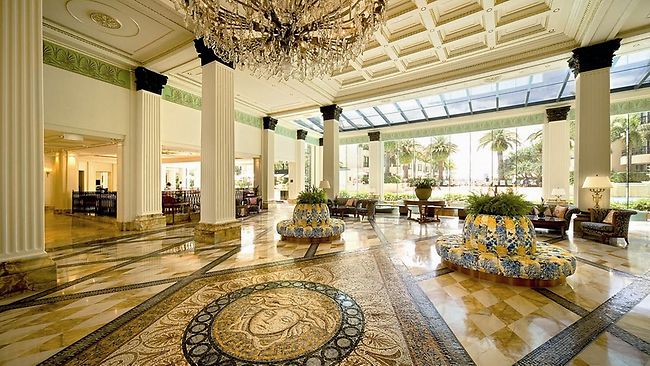 Built nearly 12 years ago, the 200-room Palazzo Versace luxury hotel on Queensland's Gold Coast is going on the market. Owner the Sunland Group expects the hotel to bring at least $80 million. Sunland also owns a $25 million central Brisbane development site.
The three-level Palazzo Versace features 200 ensuite bedrooms, a 65m lagoon pool, luxury spa, high- tech gymnasium and marina. Palazzo Versace had several famous guests including Sir Anthony Hopkins, Beyonce and Jay Z, the Rolling Stones, Paris Hilton, Rod Stewart and Chris Brown. Sheikh Maktoum bin Rashed al-Maktoum, the ruler of the United Arab Emirates, died at the luxury hotel in 2006.
"It's totally unique and will be seen as a trophy property, not just by hoteliers but by some of the world's wealthiest people," said McVay Real Estate principal Dan McVay to the Gold Coast Bulletin.
"There has been a never-ending trail of people wanting to buy the hotel over the years, virtually all of them from offshore. Hence I expect the buyer to be international, with Asian parties probably at the front of the queue."
"It's also being sold in pristine condition, having undergone a multimillion-dollar revitalisation in the last 18 months," added Dan McVay.