This new sailing project, as always signed by Alberto Simeone and the Mylius Technical Office, is an evolution of the hulls of the older Mylius 60′-65′ yachts. The new 65′ features a better sail area/displacement ratio and a greater waterline length in relation to the length overall. The new hull is also significantly beamier, especially in the aft sections, thus offering a better form stability, downwind performance and directional stability at high speeds.
"20,20 m long, 5.25 m wide, with a 258 sq.m. sail area, thanks to the full-carbon construction, the new Mylius 65' has a displacement of just (about) 20 tons, considerably lower than any other boats in her class. It is thus a perfect example of Mylius fast cruiser-racer, full cruising interiors and facilities, but also ready for serious racing," explained the shipyard.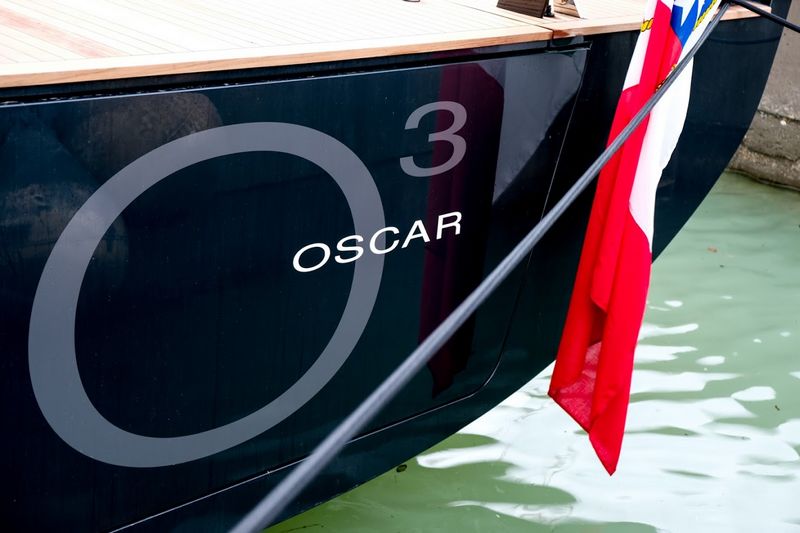 The Owner of Oscar3 is the architect Aldo Parisotto of "Parisotto + Formenton Architetti", former owner of the Mylius 50′. With his experience in Interior Design, also for Yachting, the Parisotto has worked with Aberto Simeone, designer of all Mylius. "Oscar3, therefore, is an innovative and different yacht, still within the "Mylius Style," added Mylius' team.
The light and stiff construction, as all Mylius Yachts, is in sandwich of carbon fibres and PVC core, with solid lamination in the areas of keel, rudder and engine. The rudder is built using carbon fibre/epoxy skin on a foam core with a solid carbon laminated stock. The ballast bulb is lead casting with 4 % antimony and is attached to a Welldox 700, CNC milled, keel fin.
The deck is completely covered in teak, vacuum bonded. The mainsheet winch is mounted on a central column, while the primary and manoeuvring winches are arranged on the aft end of the benches, where also all the manoeuvers from the mast are reported, completely recessed below deck. The deck plan is, therefore, extremely clean and clear, also thanks to the elimination of the jib tracks, substituted by a bar- ber system for the racing jibs – while there a trasversal track for the cruising self-tacking jibs. Gennakers and other asymmetric sails can be set on the carbon fixed bowsprit, which also works as anchor arm.