The Montreal Snow Village Bring s To Life "New York On Ice"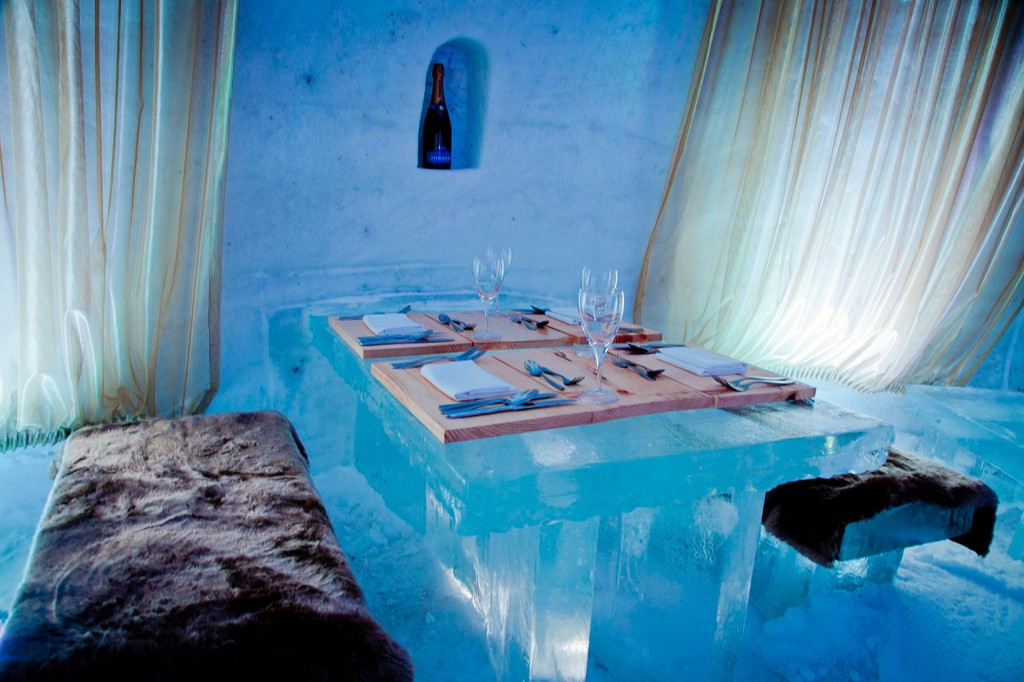 A new Nordic experience in Montreal is set to dazzle and delight visitors looking for a unique adventure. Montreal Snow Village and Ice Hotel, North America's first and only entire village made of snow and ice, officially opened on January 22nd in the city's Parc Jean Drapeau. For 2013, the village's architects and sculptors are using the Big Apple as inspiration for the village's setting, sculptures and decor.
The Ice Hotel features 10 standard rooms and 15 prestige suites, including five igloos. Each room is adorned with a bed that sits on top of a base made entirely of ice. Thermal sleeping bags provide the extra comfort and coziness needed to withstand the chilly room temperature of 41 degrees Fahrenheit/5 degrees Celsius.
With its natural light during the daytime and its architectural light effects at night, visitors will have a unique Snow Village experience at any time of day. Other main features of the Village include ice replicas of the famous monuments and buildings of New York City, an ice bar with seating for up to 100 guests, an ice chapel for weddings and an igloo-shaped heated conference center made of ice for corporate or private events.
As the event's official hotel partner, the InterContinental Montreal will promote packages with the Snow Village that include one night stay at each property with breakfast and transportation. As part of the affiliation, the InterContinental Montreal's Executive Chef Matthieu Saunier will serve as the Snow Village's head chef and oversee the delectable culinary creations at the Village's Pommery restaurant and conference center. The Pommery restaurant will truly be an awe-inspiring gastronomic experience where guests will dine on traditional Canadian cuisine in a winter wonderland setting complete with tables and chairs made out of ice.