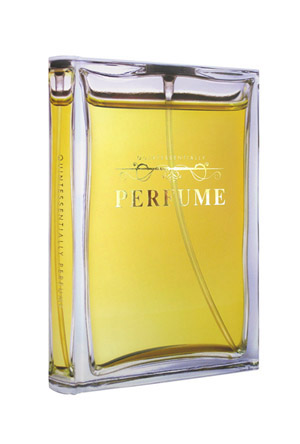 A New Collection Of Bespoke Coffee Table Books
Quintessentially Publishing announced the addition of five coffee table books to their collection, each designed to assist and guide readers in refining their knowledge on the luxury market.
With 2012 around the corner, Quintessentially Publishing provides an exclusive glimpse into their new collection of bespoke books of the world's best hotels and retreats to the finest vineyards, watches and wedding designers throughout the 21st Century.
Quintessentially Perfume Book (price: GBP 19.99)
Featuring illustrated and in-depth interviews from perfume creators, articles from perfume writers and experts, a showcase chapter paying tribute to 39 world class perfume brands, this luxurious hard-back book chronicles the development and world of perfume since we've known it. Providing a rich and varied cross section of collections that cover different styles and approaches; brands whose appeal has gained mainstream recognition, as well as those who have deliberately sought to retain their niche identity.
Quintessentially Living Book  (price: GBP 25)
Quintessentially Living, a book driven to inspire readers to live a life surrounded by quality, beauty and pieces of furniture and design that reflect their lives. Quintessentially Living features a collection of the finest and most exciting home interiors companies, designers and manufacturers.
Quintessentially Reserve – February 2012, (price: GBP 25)
Quintessentially Reserve is a stunning coffee table book advising readers with in the know, up-to-date and definitive guide on the best international luxury hotels, lodges and boutique resorts. Offering an inside track with tips and advice from local inhabitance and those working within the travel industry, travelers will have superior knowledge of their destination.
The Secret Quintessentially Wedding Guide – Spring 2012, (price: GBP 25)
Designed to be a helping hand to brides and grooms self-planning their wedding, The Secret Quintessentially Wedding Guide features leading suppliers, brands, venues, designers, creatives, vendors and experts within the industry. The book brings together a start-to-finish wedding plan taking the reader from engagement to honeymoon with the assistance of the leading lights of the wedding world
Quintessentially Watches book – Launch May 2012, (price: GBP 35)
Detailing the story throughout horology, Quintessentially Watches features the most luxurious and well-regarded watch makers in history. Punctuated with articles from renowned editors detailing the most iconic timepieces, the fascination and obsession of watch collecting, the growth and popularity of watch enameling and the importance independent watch makers have and their traditions being taken into the 21st century. A must have for any timepiece enthusiast.
Quintessentially Wine book – June 2012, (price: GBP 30)
Providing direct access to the most coveted wine estates and wine around the world profiling each estates history, heritage and wine making philosophies, Quintessentially Wine has been compiled and edited by world renowned wine expert Matthew Jukes.
Quintessentially Gems book – June 2012, (price: GBP 25)
Quintessentially Gems showcases the world's most treasured jewellery creators to reflect refined tastes and continuous desire to own something truly special. By depicting the most classic, modern and contemporary designed pieces of the highest quality, this book will profile gems and jewellery designed to tap into the hunger and desires of those with exquisite taste.
[adsenseyu1]