Mille Miglia Zagato watch by Chopard.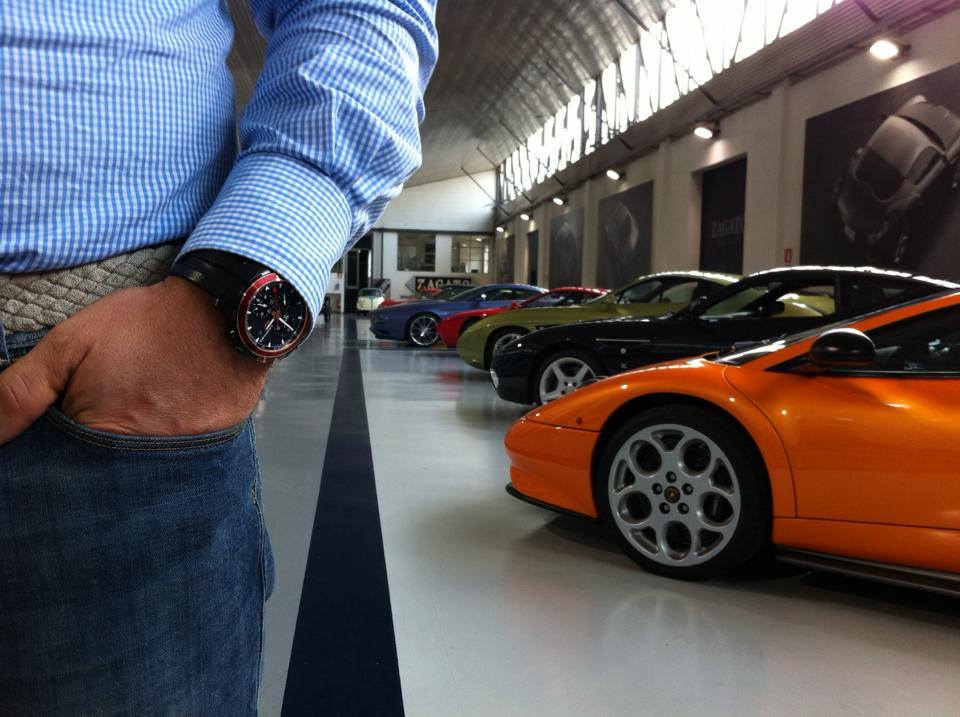 If you have dreamt of having your own Zagato supercar, look no further. Discover the new Mille Miglia Zagato watch by Chopard – the first collaborative endeavour between the Geneva and Milan-based family-run luxury companies.
Both Zagato and Chopard are deep linked with Mille Miglia: Zagato took part in all the Mille Miglia (from 1927 to 1957). Zagato bodied cars scored 4 overall victories (1928, 1929, 1930, 1933) and several class victories. Chopard chronographs are the symbol of the modern Historical Mille Miglia where "time" is so important as it's one of the most difficult regularity races in the world.
"The inspiration of the Chopard Zagato watch came from the Mille Miglia cars where Zagato has been a protagonist since the first edition with original manufacturers and after for 20 years with the trinomial Alfa Romeo, Zagato and Scuderia Ferrari and on the other side Chopard being a partner and sponsor of the Mille Miglia," explained Andrea Zagato in a extensive interview for Chopard. "The excellence in watch making by Chopard and a unique design that highlights sporting elegance by Zagato, combined with a passion for excellence and techniques, gave life to the project," added Andrea Zagato.
The shape of the case, the graphic of the subdials, which is very similar to a typical instrument cluster of a sportscar, and the crown protection system are the design details Andrea Zagato cherish the most at the new watch. "All these elements are minimalist, simple, like the typical Zagato approach according to the "Milanese" philosophy in terms of design: very functional, very simple but so fascinating. It's a matter of "necessary beauty".