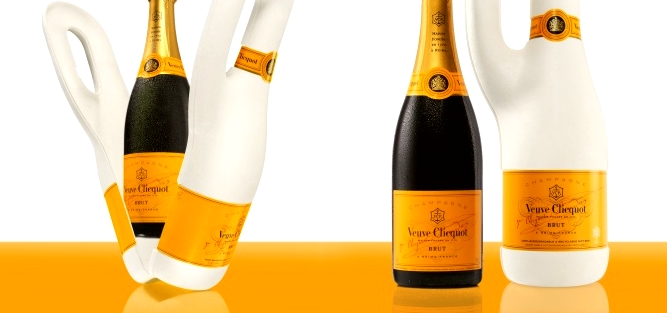 Veuve Clicquot's champagne had always artistic innovative packaging like origami-style foldable champagne bucket by Belgian designer Mathias Van De Walle or Jeff Koons' mini replicas of his life-sized "Balloon Venus" art installations for Rosé Vintage 2003.
With Veuve Clicquot's "Naturally Clicquot" packaging by French designer Cédric Ragot, the famous French champagne house based in Reims, has gone green. Made exclusively from potato starch and reusable paper, "Naturally Clicquot" is the first ever 100% biodegradable isothermal bottle packaging.
The new totally eco-friendly packaging solution features isothermic qualities. It keeps a chilled bottle cool for up to 2 hours. Ecological but still elegant, useful and audacious.