Louis Vuitton Menswear Boutique at Harrods.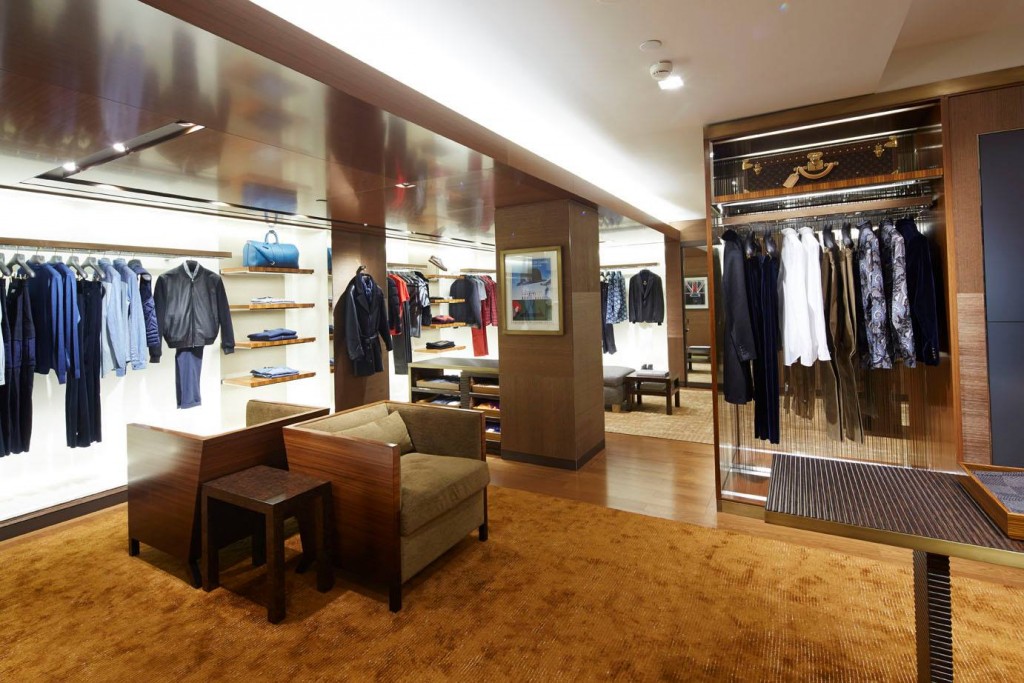 Louis Vuitton French luxury house has a word to say in the world of luxury. When LV opens a new store, everyone's eyes are glued. The Louis Vuitton stairway to menswear heaven starts at Harrods (London). Over the last few months LV's boutique in the luxury department store has been reinvented to have everything the modern man could desire.
Expanded over two floors (Lower Ground Floor and Ground Floor) interconnected by their very own bespoke staircase to flip through all the looks from the Louis Vuitton Men's Collections.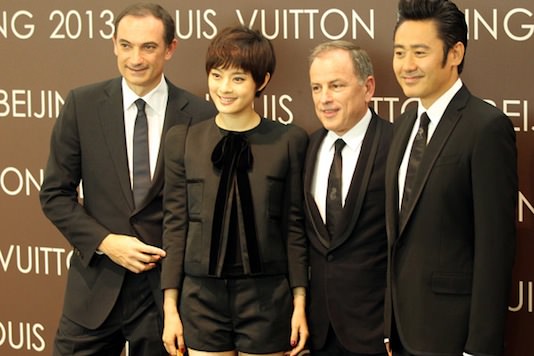 For China, Louis Vuitton has a new in-store look. Louis Vuitton's Beijing women's store opening at Shin Kong Place on Friday was a veritable who's who of Chinese celebrities. LV-clad stars demonstrated just how far the company is moving away from its unmistakable logo-emblazoned looks, wrote Jing Daily. The celebrities arriving at the opening overwhelmingly carried non-logo bags, including celebrity Fan Bingbing, who showed off the brand's Alma bag that she has been heavily promoting over the past few months.