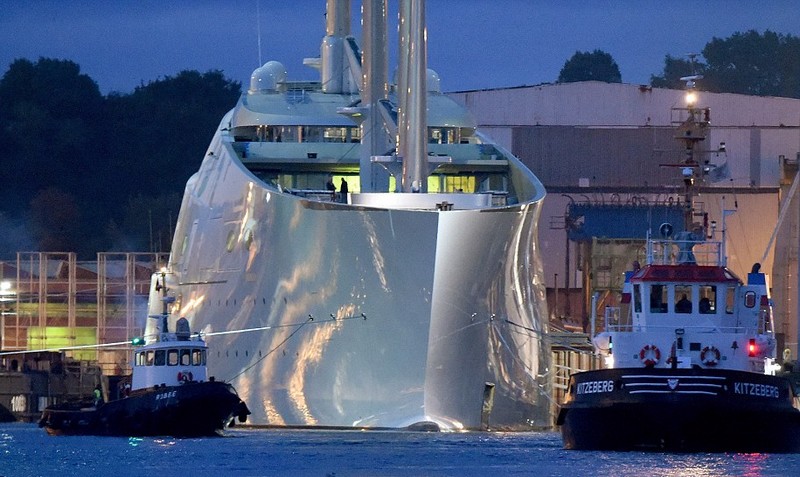 Russian billionaire Andrey Melnichenko, founder of the fertilizer producer EuroChem, upgraded his £190million superyacht for a new £260m vessel with one of the simplest names – "A". 'Sailing Yacht A', now taking its first sea trials in Kiel, northern Germany, is the world's biggest sailing ship.
The 468ft-long luxury yacht designed by Philippe Starck was built near Hamburg, Germany, and has masts that are 300ft high. The main mast is so large it contains a mini-room. The carbon fibre masts, built in Portsmouth, will be the largest and strongest composite freestanding structures in the world. The steel hull incorporates carbon fibre to keep the structure's weight down, while the deck is teak-finished. Add to the eight floors, the helicopter pad, and an underwater observation room.
Sailing Yacht A can accommodate 20 guests and a crew of 54. Controlled using a touch sensitive sheet of black glass, the mega ship has a cruise speed of 18mph, with a top speed of 24mph.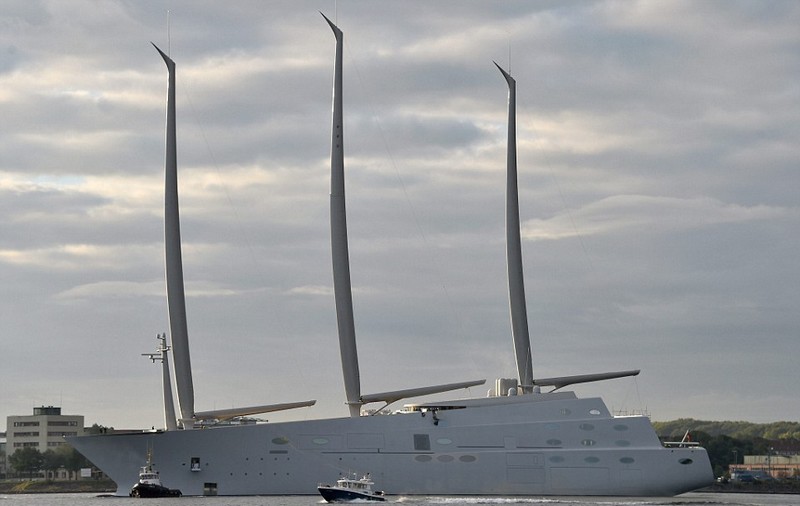 The Russian billionaire founded the fertilizer producer EuroChem, the coal producer Suek, the power generator SGK, and the pipe exporter TMK.
In 2014, Andrey Melnichenko ranks 97th in the Forbes World's Billionaires list (#9 in Russia).
Melnichenko also owns the Motor Yacht A, which was launched in the Summer of 2008 following a four year build. The yacht was designed by Philippe Starck and Martin Francis[ and built at the Blohm + Voss shipbuilding yard near Hamburg, Germany. Melnichenko also owns a Boeing 737 BBJ.
The Melnichenkos also own a villa in Antibes known as Villa Altiar which was also the location for their wedding and features an extension designed by Phillipe Starck.