MB&F opens First Chinese store in Beijing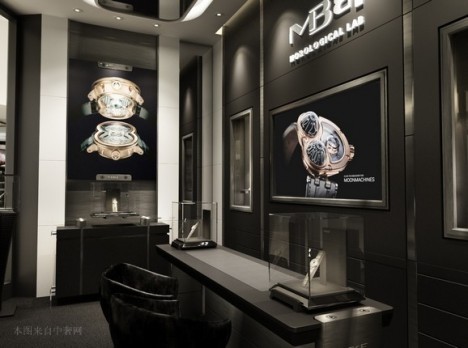 MB&F's "horological machines" are now available in Beijing, in ParkLife Beijing Yintai Centre, in the heart of the city's business district.ParkLife Beijing Yintai Centre houses luxury brands, exclusive bars and restaurants and a landscaped roof garden.
Swiss watch manufacturer MB&F opened its very first MB&F Boutique in Beijing, in collaboration with local retail partners Ray Union and Europe Watch Co. The official inauguration is set for early December – and on the same occasion, MB&F will unveil an exclusive, limited-edition Horological Machine created especially for this first boutique.
Founded by Maximilian Büsser, the brand is known for its timepieces called "horological machines". Ordinary watches are usually developed to tell the time while MB&F's creations are allegedly primarily micro-mechanical sculptures, timekeeping being secondary.
From 2005, MB&F's portfolio includes: Horological Machine No.1 (HM1), Horological Machine No.2 (HM2), Horological Machine No.3 (HM3), Horological Machine No.4 (HM4) Thunderbolt, Legacy Machine No.1 (LM1), and "Performance Art" pieces, available as unique pieces or in limited editions.