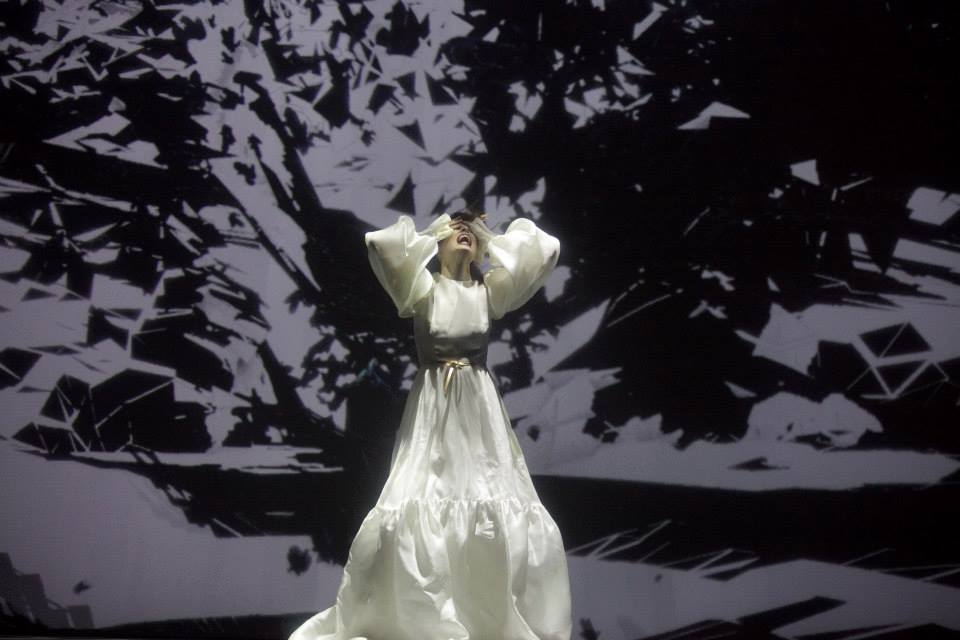 To celebrate the launch of its all-new 2014 IS performance sedan, Lexus luxury car maker created and hosted a MADE Fashion Week event debuting a first-ever live holographic performance art experience. The event, "Lexus Design Disrupted," featured supermodel Coco Rocha and a bold retrospective from the archives of designer Giles Deacon in a creative concept inspired by the IS.
The spectacle turned the stage into an illusionary world where 3D holograms interacted with their real-life counterparts to tell a metaphorical story of disruption as an inevitable phenomenon in nature. It echoed the emotion and independent spirit of the recently launched commercial campaign for the IS that challenges consumers to stand out from the crowd.
The story unfolded in three acts, tracking the beautiful heroine (Rocha) as she battled opposing forces on a path to independence from darkness to light. She breaks free from the dark, unleashing a surge of vibrant color as she ultimately finds her own liberation. Filmmaker and artist Andrew Thomas Huang of LEGS served as creative director for the show, which included the performance of choreography by Ryan Heffington and original compositions by rock band HEALTH.