MB&F is above all a human adventure… a human adventure with just one goal: to create incredible horological machines.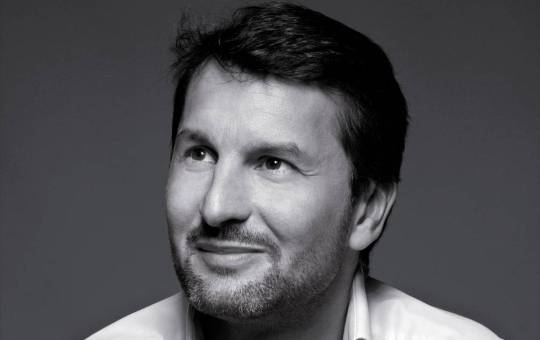 Graduating in Lausanne with a Masters degree in Micro-Technology Engineering, Büsser's love for high-end horology was strongly imprinted by his first employer, Jaeger-LeCoultre. He spent seven years in their senior management team during an exciting period of change and growth.
Büsser was appointed managing director of Harry Winston Rare Timepieces in 1998 – he was just 31. During his seven years there he transformed the company into a well respected haute horlogerie brand. Working with talented independent watchmakers on the innovative and revolutionary Opus series of timepieces gave him greatest satisfaction and planted the seed for developing that concept further still.
In 2005 the desire to allow his creativity and energy full reign saw Büsser resign from Harry Winston to form his creative ideal: MB&F. With his new company, Maximilian Büsser has full creative liberty to indulge in his passion for working with the most talented independent horological professionals. Together they are not simply pushing the limits of horology but creating a totally different dimension.
What means luxury to you in one word:
FREEDOM (free in your life, in your thoughts and in your creative process)
What are your models or fundamentals in life which you will recommend to others ?
Always do to others what you would others do to you
What is your criteria for luxury in order of preference
1.         Independence
2.         Innovation
3.         Craftsmanship
4.         Emotion
5.         Honesty
What is your favourite luxury brand(s) and why ?
There are no brands, only individuals. Real luxury comes from human beings, not from corporations
Name 5 luxuries which are "indispensable" for you and why :
Freedom, honesty, love, enthusiasm, health (if you lack any of those five, no "Luxury" objects can fulfil it)
Digital and Luxury. Love or Hate ? What means "digital" for you ?
Love of course. The Internet has allowed thousands of independent creators to find an audience and therefore fuel their creativity. Without Internet MB&F would not have been able to exist.
[adsenseyu1]