Handcrafted in Los Angeles: The $25,000 Maximillian Chair Limited Edition.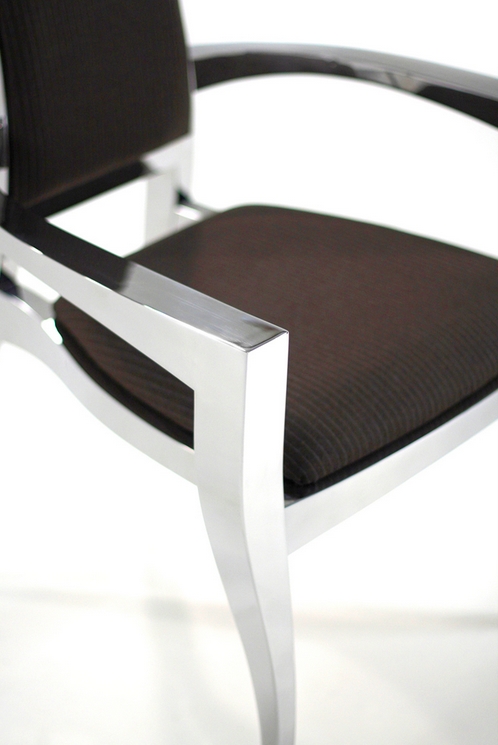 The limited edition Maximillian Chair handcrafted in Los Angeles is the passion project of designer Armen Sevada for the last seven years. The Maximillian Chair is constructed of 100% polished mirror-finish stainless steel and is available in range of luxury fabrics that enhance the chair's beauty and elegance.
"No designer achieves perfection in their lifetime but the unwavering pursuit and effort is my gift to my son," said Armen Sevada, CEO and designer, Maximillian Chair, speaking about the inspiration for his latest creation. The limited edition chair was inspired by the birth of Sevada's second son, Maximillian.
Designed to be lightweight but have a solid cast appearance, the Maximillian Chair took years of perfecting the design and fabrication processes. A limited quantity of 100 chairs will be available worldwide, each with a numbered plaque and certificate of authenticity, announced the designer. The chair does not rust or tarnish and is designed to withstand the effects of moisture found on yachts or waterfront estates.