Zagato Mostro powered by Maserati is the latest creation of "Zagato's current Iconic decade."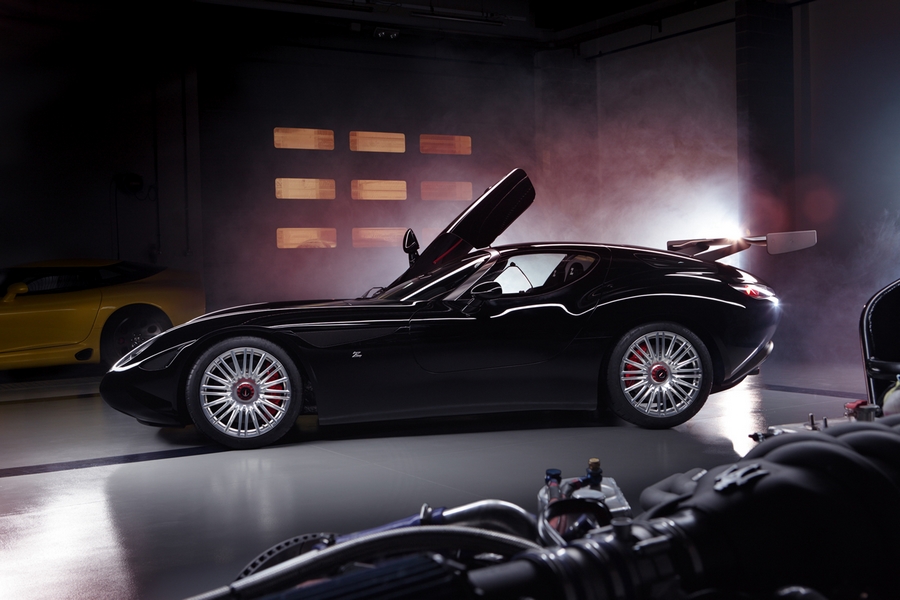 On the banks of Lake Como in Italy, the mecca for concourse condition classics, Maserati concluded its centenary year celebrations with Maserati Mostro by Zagato, a Zagato-built Maserati inspired by the Maserati 450S Coupé Zagato car. Only five examples were made and each has already been assigned to selected Zagato car collectors. Deliveries will be completed before December 2015, at the end of Maserati's anniversary year.
The Maserati 450 S Coupé Zagato "Monster" was one of the most iconic racing cars in the history of the Tridente. The model was designed in 1957 with Frank Costin, a specialist in aerodynamics, and coachbuilt in Milan for the 24 Hours of Le Mans at the request of Stirling Moss.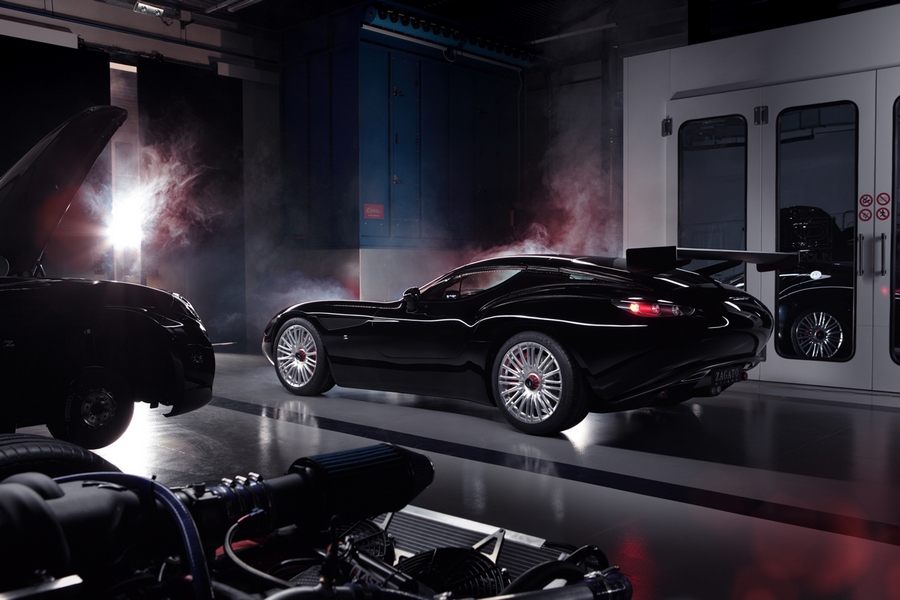 The chassis of the Mostro is made of a MonoCell of carbon fiber coupled to a mid- structure of steel tubes in order to create the cockpit, as well as a subframe that sustains the fuel tank, exhaust system, rear suspension and gearbox. Made in Italy, the bodywork is entirely carbon fiber. The power comes from a Ferrari-Maserati- developed 4.2-liter V8 engine.
The proportions of the Mostro are similar to those of the 450 S Coupé Zagato: an enormous frontal part that houses the engine, centrally positioned with exceptional vicinity to the driver for optimal weight distribution. This creates a sensation that there is no division between the interior of the body and its small, rounded tail.
The large front fender, running along the entire length of the frontal part, disappears at the door and from there begins the line of the car's massive rear fender. These treatments of the car's volume allow significant stylistic purity to remain with the shape of the bodywork.