"I remember, as a little girl, film screenings were events in their own right." Silvia Venturini Fendi
Fendi opens Milan flagship and a unique cinema exhibition.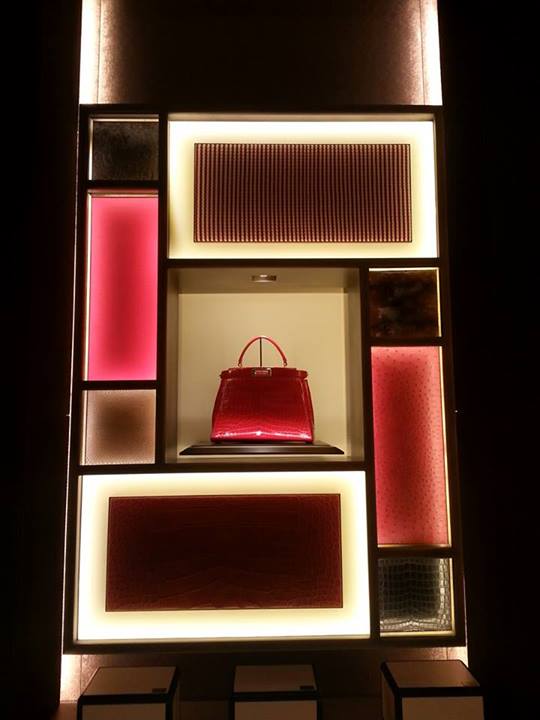 This is the "Made to Order" wall, the heart of Selleria room inside the new Fendi boutique in Milan. Here you can personalise some
Fendi bags choosing different colors and materials. Fendi's new elegant ambiance on Via Montenapoleone, Milan's preeminent luxury
shopping street, is adorned with unique design and art pieces.
The Rome-based luxury label decked out the new 5,400 square foot flagship in travertine, stone, bronze and leather. The brand's
famous 'Baguette' bags have a wall covered in 40,000 bronze spikes, while the fur room features metallic and black Japanese
lacquered walls.
In celebration of the new store, Fendi continued with the inauguration of the exclusive exhibition entitled "Making Dreams: Fendi and the Cinema", symbol of Fendi's long-lasting bond with the cinema world. Curated by opera director and designer Patrick Kinmonth and Antonio Monfreda, the exhibition can be visited from Sept. 21 to Oct. 6
"It's a cultural moment in Milan, we are happy to lend a hand to fashion week, as it is important that it affirms itself in the world, we want to contribute to making it more interesting and attractive," Fendi CEO Pietro Beccari told WWD.