Madonna's First Ever "Fashion Evolution" Pop-up Exhibit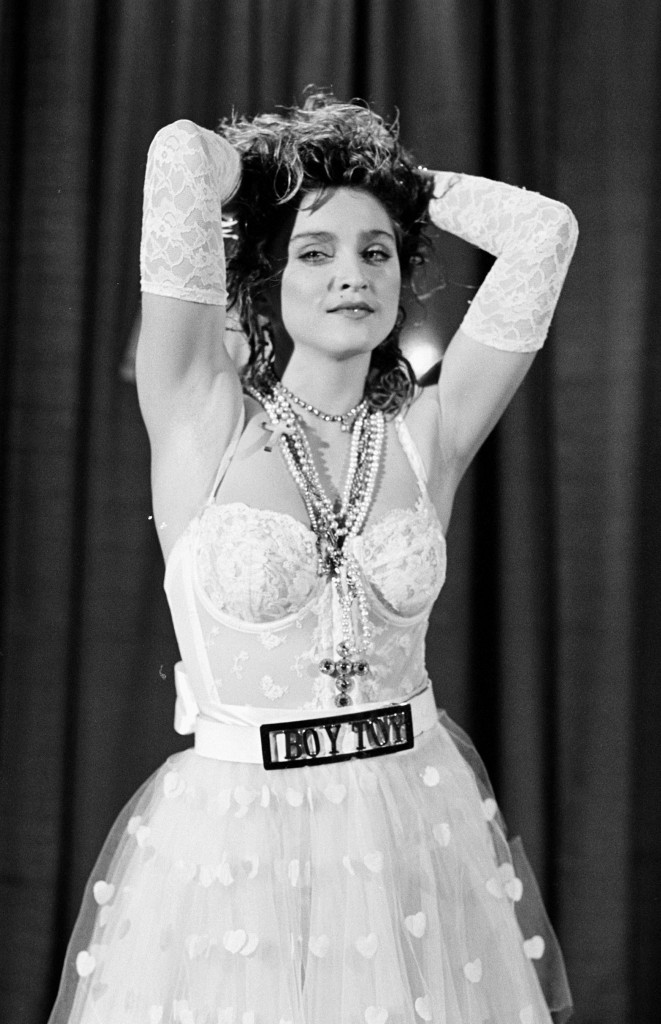 On April 25th, several of Madonna's most iconic fashion items including her infamous Jean Paul Gaultier cone bra corset from her Blonde Ambition Tour, her Reinvention Tour ensemble by Christian Lacroix , her "Like A Virgin" wedding dress, and other legendary pieces will be on display for fans to get a first hand view of the evolution of Madonna's fashion. The one day pop-up exhibit at at Macy's in Century City, California will take place surrounded by the hugely successful fashion forward Material Girl line that Madonna created exclusively for Macy's with her daughter, Lola.
The exibition will show fans how influential Madonna has been to fashion and how that influences Material Girl today.
Madonna personally handpicked eight of her favorite costumes from a vast archive of tour costumes and her personal collection for the one day pop-up exhibition. Madonna and the Material Girl team went to great efforts to gather these iconic pieces for the exhibition, which marks the first time these items have been displayed together for the public to view. The cone bustiers were flown in from a Jean Paul Gaultier exhibit in Amsterdam, her "Like A Virgin" wedding dress is on loan from the legendary Hard Rock, while the remaining items are from Madonna's personal archives.
"The pop-up exhibit at Macy's perfectly exemplifies the inspiration and spirit of the Material Girl line and will give my fans a great opportunity to see the evolution of my style over the years," commented Madonna.
Arianne Phillips , Madonna's longtime collaborator, styled and helped to curate the exhibit. About the "Like A Virgin" wedding dress Madonna wore to the MTV VMA's in 1984, Phillips commented, "This was one of the most shocking, liberating and influential moments in pop culture/fashion history." "Fashion has never been the same. Bold and unforgiving, humorous and shocking, we can depend on Madonna to challenge us to rethink fashion. Madonna has taken sacred garments like the wedding dress and religious embellishments, and re-contextualized them," she added.