Meet some of the world's most respected makers and artists at London Craft Week 2016.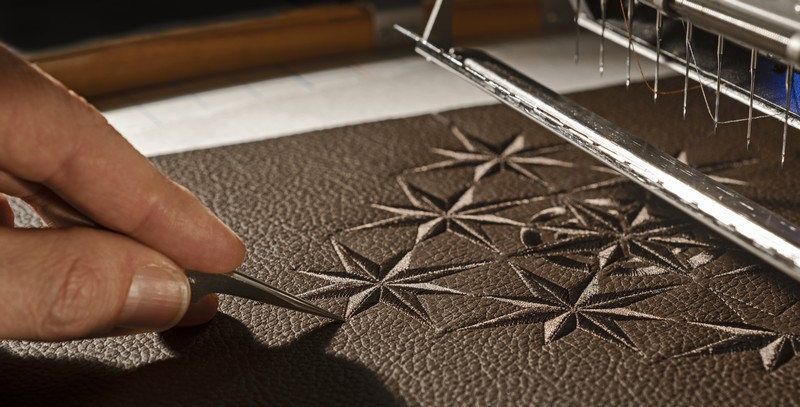 The extraordinary craftsmanship that goes into realising Bespoke customer commissions is set to be showcased at Rolls-Royce Motor Cars London, Berkeley Square, Mayfair, during London Craft Week, the inspirational annual event showcasing exceptional and innovative British and international craftsmanship.
Last year the first London Craft Week launched with 70 events, 20,000 visits and a wide cast including HRH The Prince of Wales, Grayson Perry and 350 makers. From 3 – 7 May the second edition will showcase exceptional craftsmanship from around the world through a journey-of-discovery programme of over 130 events across the city, featuring hidden workshops and unknown makers alongside celebrated masters, famous studios, galleries, shops and luxury brands.
Bespoke masterpieces including the Maharaja Phantom Drophead Coupé, Wraith 'Inspired by Music' and Wraith 'Inspired by Fashion' will take centre stage at the iconic showroom as part of London Craft Week on Thursday 5 May 2016.
Rolls-Royce Motor Cars will open its doors for those wishing to learn what it takes to craft the 'Best Cars in the World'. Designers and craftspeople will be on hand to explain the process from inspiration and design through to execution.
Guests will also be invited to experience the luxury marque's configurator, allowing them to envision a Rolls-Royce motor car of their own.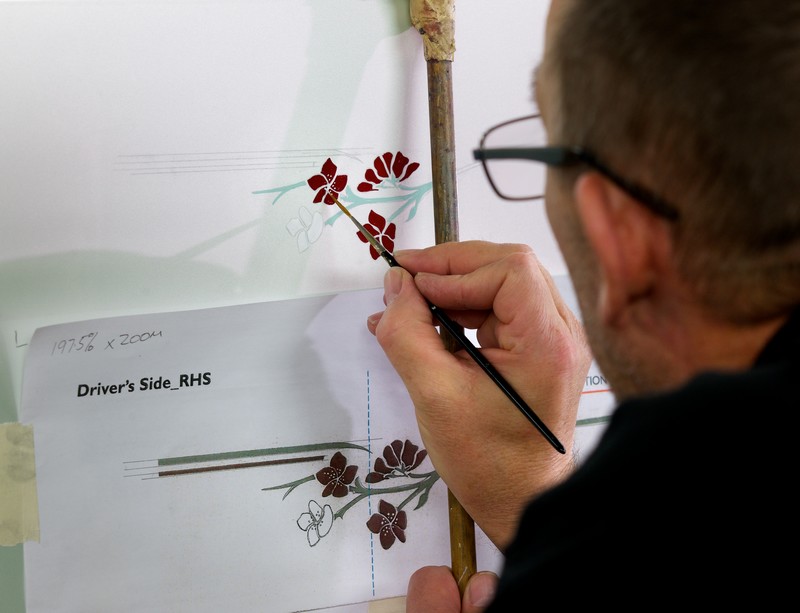 Some highlights of the London Craft Week 2016. Check the list of 2016 events on londoncraftweek.com/programme:
Craft Across Continents
The Heritage Crafts Association's conference celebrates outstanding craftsmanship in other countries as well as recognising heritage crafts and excellence in the UK, offering an opportunity to find out more about traditional skills. Speakers include Ritu Sethi from India, Eivind Falk from Norway and Britain's Kate Malone amongst others.
7 May, 10.45-16.30, 200 places £35 for HCA members/£45 for non-members
Crafted by Walpole at Fortnum & Mason
Curated by Peter Ting, makers from the 2016 Walpole Crafted mentoring programme including Silvia Weidenbach, Insley & Nash, Alexandra Llewellyn Designs, Eleanor Lakelin, Theresa Nguyen, Struthers London and Mark Tallowin will showcase their making process alongside a display of limited edition pieces, available to buy. Part of Fortnum's 'Season of Surprises', Ettinger and Marwood will also present their work.
3-7 May, 10.00-20.00, Booking not necessary, free
Real to Reel by the Crafts Council
Real to Reel: The Craft Film Festival will take place on the 4 and 5 May at Picturehouse Central – each evening showing a different programme of films.
4-5 May, 18.00-21.00, Booking necessary, 125 places, free;
Watchmaking at Vacheron Constantin
Two Vacheron Constantin master craftsmen, a watchmaker and enameller demonstrate the skills required in fine
watchmaking at their London boutique. Visitors will be able to witness the assembling of a movement and
discover the rare art of enamelling.
4-7 May, Daily slots 10.00-12.00 and 14.00-16.00, Booking necessary, free.
Karen Bit Vejle, Skandium
Karen talks about psaligraphy, the art of drawing with scissors, and the magical stories in her work.
5 May 4.00-5.30pm.
Crafting Japan at Dartmouth House
Four of Japan's treasured cultural traditions are brought to London for the week.
5 & 6 May, 11.00-16.00.
Carl Hansen and Mourne Textiles
Family-owned Danish furniture manufacturer Carl Hansen & Søn collaborates with family–run UK producer Mourne Textiles in a working display of weaving and upholstery making.
3 – 5 May, 9.15-18.00, Booking not necessary
Exposed Upholstery at Howe, Pimlico Road (Grosvenor Series)
Howe reveals the making of one of the company's signature pieces, the Salon Chair, explaining its history and giving an exclusive preview into the craftsmanship behind the frame, upholstery, details and finishing.
4 May, 11.00-18.00, Booking not necessary, free
Una Burke at The Dorchester
Award-winning leather artisan Úna Burke, known for her designs for The Hunger Games franchise, discusses her work with Lexus. Also on show is a dress created by Úna Burke using the leather from a Lexus CT interior. 5 May, 11.00-12.00, Booking not necessary, 12 places, first come first served
Edmond Byrne at the New Craftsmen
Join glass artist Edmond Byrne in conversation with The New Craftsmen's Creative Director Catherine Lock and an architect and interior designer from Rolfe Judd for an exploration of his work, process and inspiration over afternoon tea round the table of The New Craftsmen's new studio space.
3 May, 15.30-17.00, 12 places.
Cockpit's Jewellers
Contemporary Applied Arts critic, curator and jewellery-aholic, Corinne Julius explains the excitement of contemporary jewellery, through the work of three leading jewellers, Petra Bishai, Jo Hayes Ward and Maud Traon, all based at Cockpit Arts, Deptford.
6 May, 18.00-19.30, 15 places
Collecting Craft and the Market for Making at the Royal Academy
Join leading art world experts and scholars for an informal panel discussion exploring the current state of craft and its market.
3 May, 18.00-20.00.