50th anniversary of James Bond celebrated with 007 limited-edition champagne
Bollinger launches Bond limited-edition vintage dedicated to 007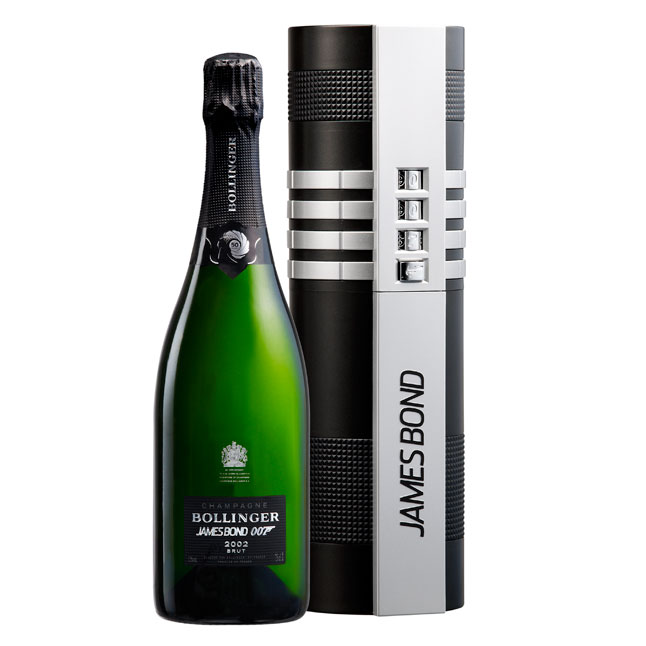 Five decades on her Majesty's Secret Service and the release of Skyfall are celebrated with a Bond limited-edition champagne. Champagne Bollinger, featured in the recent James Bond movies like Casino Royale and Quantum of Solace, has released a bottle of La Grande Année 2002 housed in an exclusive case (£125), available from 23 September at Harrods.
During the release of Quantum of Solace in 2008, Bollinger released a very limited series of a champagne cooler in the shape of a bullet. The cooler holds a bottle of Bollinger 1999.
The literary James Bond first encounters Bollinger in the book Diamonds Are Forever, when Tiffany Case sends a quarter-bottle to his cabin on the Queen Elizabeth.
List of Bollinger champagnes used in the Bond movies:
Live and Let Die: Bollinger
Moonraker: Bollinger RD '69
Octopussy: Bollinger RD
A View to a Kill: Bollinger '75
The Living Daylights: Bollinger RD '75
License to Kill: Bollinger RD '79
Goldeneye: Bollinger La Grande Année 1988
Tomorrow Never Dies: Bollinger La Grande Année 1989
The World Is Not Enough: Bollinger La Grande Année 1990
Die Another Day: Bollinger '61 & La Grande Année 1995
Casino Royale: Bollinger La Grande Année 1990
Quantum of Solace: Bollinger;
Founded in 1829, Champagne Bollinger introduced the world to an instantly recognizable, dry, toasty style that connoisseurs around the globe covet. Six generations of the Bollinger family have maintained the trademark style of their namesake Champagne and it is one of a few remaining Grande Marque houses owned, controlled and managed by the same family since its founding.