LVMH's owned Louis Vuitton and Christian Dior innaugurate new maison dedicated to luxury perfume in Grasse, France.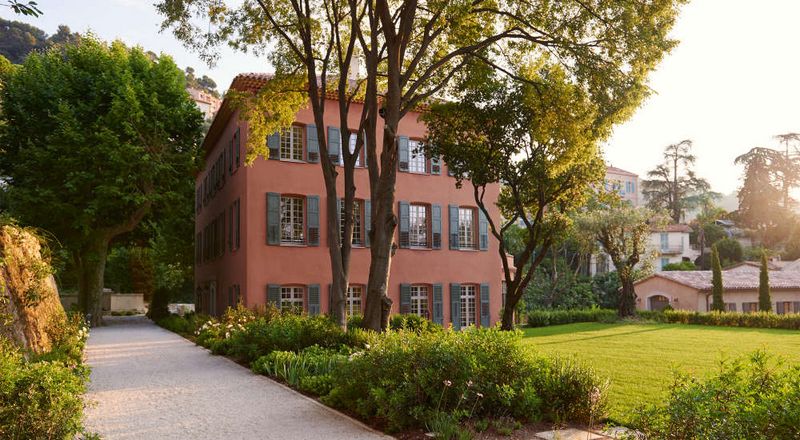 Grasse has always been synonymous with perfume excellence and is the only place in the world that brings together the singular expertise of flower growers, artisans and perfumers. Here, Louis Vuitton and Christian Dior luxury houses are establishing their creative atelier at the newly presented Les Fontaines Parfumées Grasse. Louis Vuitton and Christian Dior are helping preserve the local flowers used to make perfume, ensuring exceptional fragrances while carrying on four centuries of Grasse heritage, inspired by both history and innovation.
Les Fontaines Parfumées will also be dedicated to passing on time-honored skills as the Master Perfumers welcome apprentices and train them.
"The inauguration of Les Fontaines Parfumées reflects our commitment to perpetuating our unique savoir-faire. By establishing this new maison dedicated to perfume in Grasse, LVMH is once again helping preserve and transmit exceptional skills, enabling them to resonate from their native regions," said Bernard Arnault, Chairman and Chief Executive Officer of LVMH.
Situated in the heart of Grasse, the cradle of the global perfume industry, this estate will bring the best of French know-how in haute parfumerie to the entire world.
Dedicated entirely to perfume creation, Les Fontaines Parfumées was inaugurated by Bernard Arnault, Chairman and Chief Executive Officer of LVMH, along with Maisons Louis Vuitton and Christian Dior. The two LVMH houses come together for the first time in a unique ecosystem that integrates every aspect of perfume-making savoir-faire, from flowers to flacons. The Master Perfumers of the two houses – François Demachy for Christian Dior and Jacques Cavallier-Belletrud for Louis Vuitton – return to their native region, where both grew up and learned the unique skills of an expert "nose".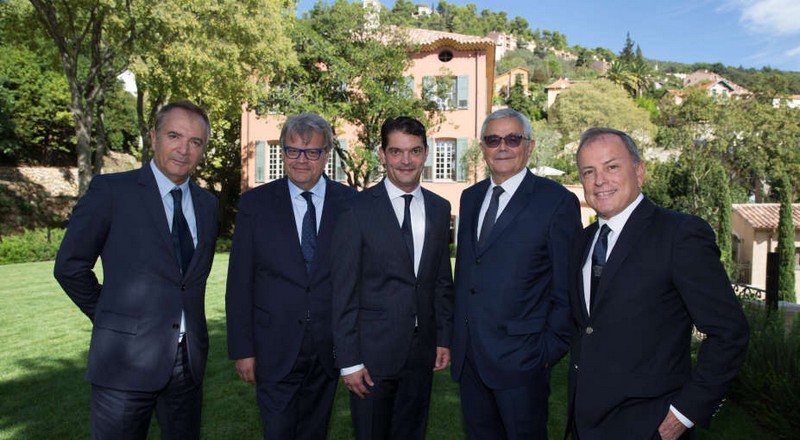 Nestled in a lush setting in the heart of the town, Les Fontaines Parfumées resonates with the identity of Grasse and its legacy as a hub of leather tanning that became the world's perfume capital. The 300-hundred-year-old Bastide, which had fallen into disrepair since the 1970s, has been infused with a new life.
After four years of meticulous heritage research and a year of renovation work by local craftsmen and master artisans, Les Fontaines Parfumées has experienced a stunning renaissance. In addition to a state-of-the-art perfume laboratory and a former mill transformed into an olfactory training center, the Bastide boasts gardens with an unparalleled array of vegetation. There are over 350 different species of plants, including exceptional roses, thousands of tuberoses and 20 different kinds of mint, all potential sources of inspiration for François Demachy and Jacques Cavallier-Belletrud.
"It's a homecoming of sorts. The story that unites Dior with Grasse has always touched me: the idea for Miss Dior was born in this region, Eau Sauvage was created by Edmond Roudnitska, who lived near here and was a customer at my father's pharmacy… All of this speaks to me, and it is very significant that Dior is back here. More importantly, it influences the quality of the perfumes that we're creating, through the quality of the ingredients and the expertise inherent to the area. Putting Grasse jasmine in J'adore, for example, is a plus. I strongly believe that it's the accumulation of small differences like this that gives a perfume its discernible singularity," explained Dior's perfumer Francois Demarchy.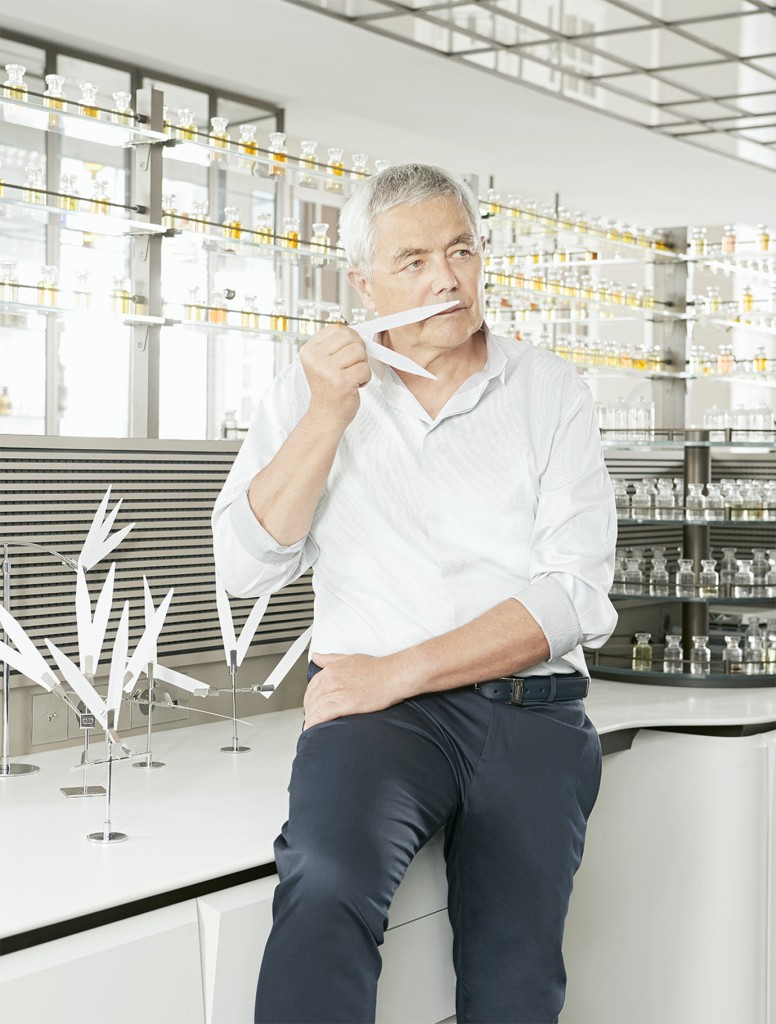 "The garden was conceived in collaboration with Jean Mus, a true poet of a landscape designer. We provided two primary suggestions. First, the use of local plants. Fig and acanthus, which were already there and we wished to preserve, and the species that grow in and scent the the region, myrtle, lavender and, of course, jasmine and the Grasse rose. And then there was the requirement that one should be able to come across interesting smells while strolling in the garden. For example we have a bed of mint with many different varieties, whose scents are
released when you walk over them. Finally, there are many species related to perfumery, but not exclusively: there are also several references, such as lily-of-the-valley, Christian Dior's favorite flower," added Dior's nose.