L'Eau de Chloe: The new fragrance – An aura delicate as a breath of air.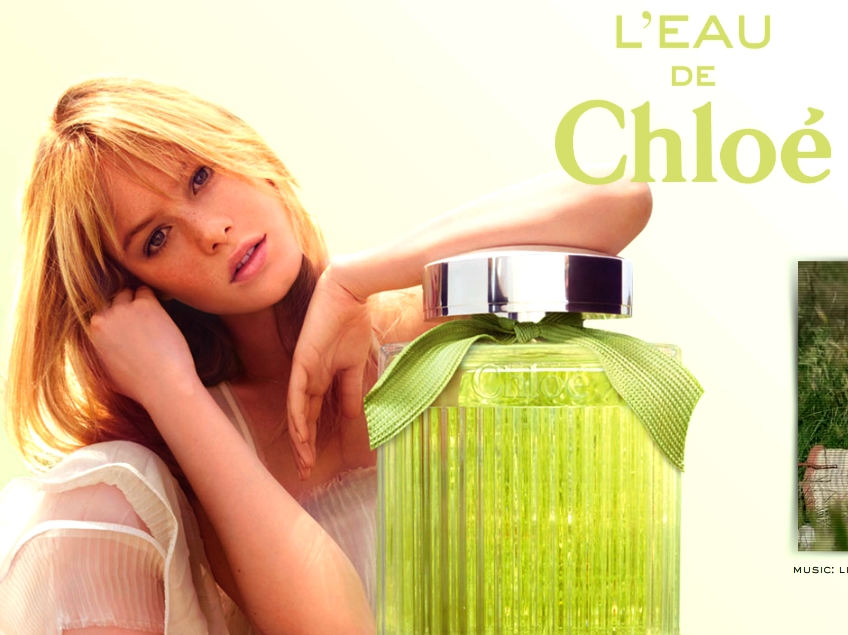 "Layers of chiffon in bright sunlight. Bare feet brushing long grass. The glow of dawn on the skin," Chloe describes its new fragrance "L'Eau de  Chloe", brand's signature scent that opens a new chapter in its story.
Like the original fragrance (created in 2008 by Michel Almairac (Robertet), this exclusive eau suggests rare elegance and embodies surprising modernity: free, spontaneous and radiant femininity. The scent takes the classic rose and ingeniously translates it into a vibrant perfume: in turns translucent and warm, playful and seductive.
The perfume contains a concentration of distilled rose water, wich lends it a rare refreshing feeling. Light as dew, this chypre roseis sems
suffused with pure oxygen. After the delicate citrus that recllls summer's ice-cool lemonades appears the sophisticated touch of patchouli, evoking the luxury of wearing a flawless finished garment.
A Chloe blouse was the inspiration for the delicately pleated glass square flacon. The metal plaque is a unique example of craftmanship, graced with a loosely knotted petal-colored ribbon.