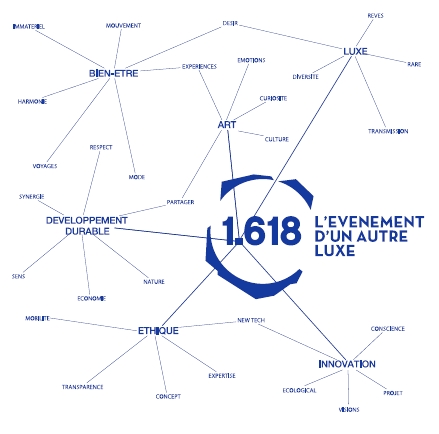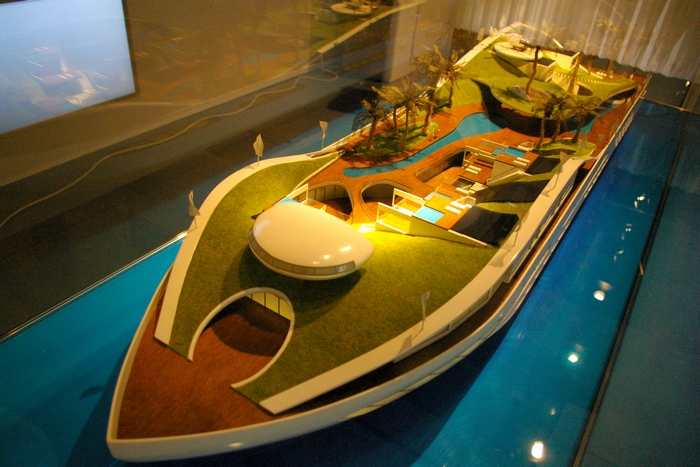 MCM design studio brought to the 2012 edition of 1,618 Sustainable luxury fair in Paris the ISLAND(E)MOTION concept, a revolutionary yacht based on green technologies, advanced sustainable materials & alternative energy solutions.
The sustainable island superyacht is a floating paradise, part luxury yacht, part responsibile vessel of the future designed to have 60% lesser carbon footprint than the traditional luxury yachts.
The luxury floating island has 500 square meters of photovoltaic panels, miniature wind turbines and a closed water circuit. It also has green roofs and walls to provide the vessel with natural insulation, and all the external and internal materials are recycled.