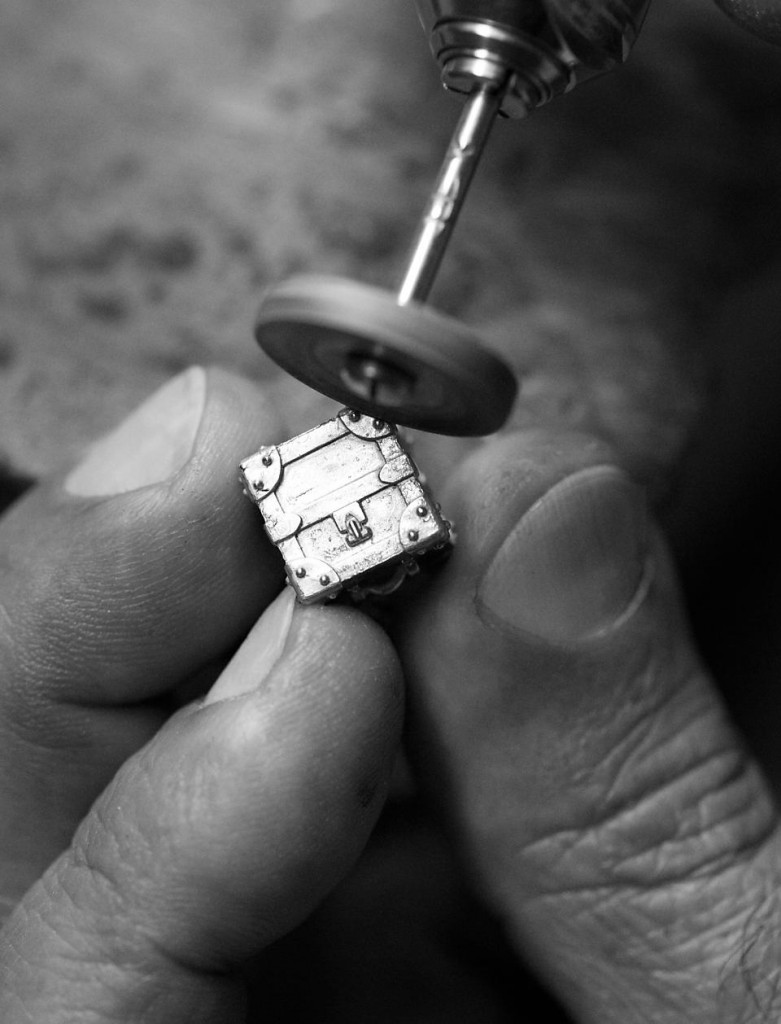 The exact design of the historical Louis Vuitton trunk, the secular emblem of the luxury House, was recreated by Creative Designer Nicolas Ghesquière & the team of artisans with thorough craftsmanship: corner pieces, nails, Epi leather effect, handles, saddles, "LV" initials engraved, and a gold bar in the back engraved with hallmark, gold weight and composition. In his Fall 2014 fashion show, Nicolas Ghesquière paid tribute to the famous trunk, a symbol of adventure, exploration, secrets and treasures, with a fine piece of jewellery, "La Petite Malle" to wear as a distinctive pendant.
For his very first women's collection,  Ghesquière specifically designed miniature trunks to wear as a minaudière bag and as a refined 18 carat yellow gold pendant. This new talisman reminding Lockit pendant in pink gold will dress our neckline in the form of 3 different models to choose from: an opened trunk with compartments, a cubic trunk in Epi gold, and a rectangular trunk in sandy gold.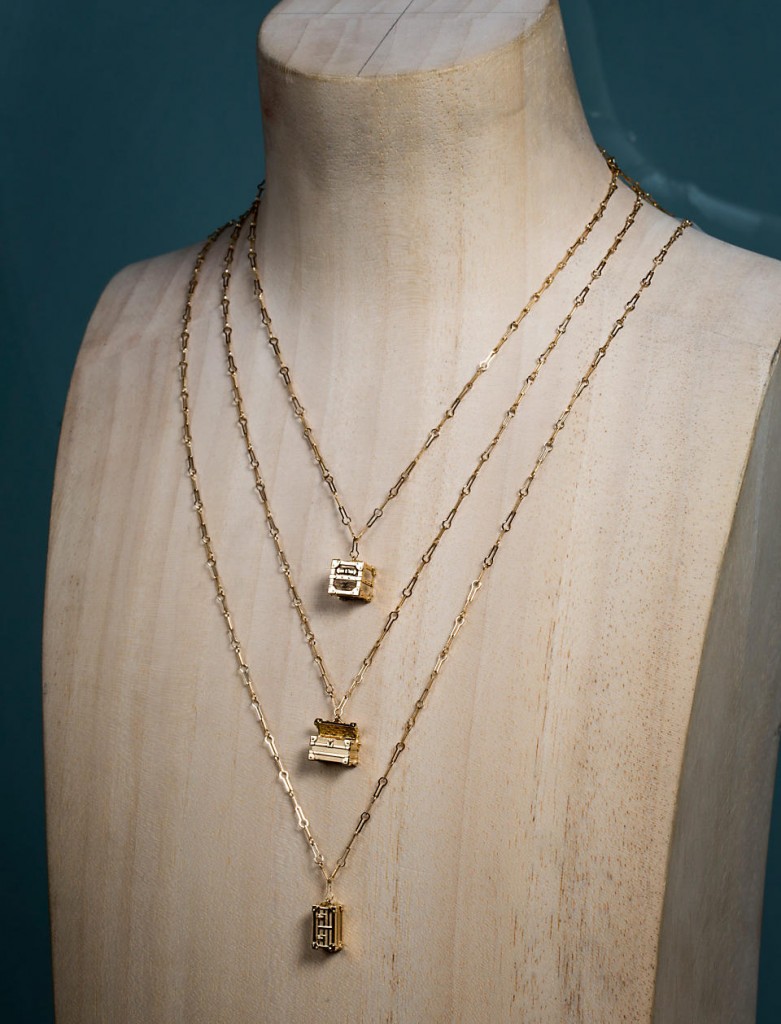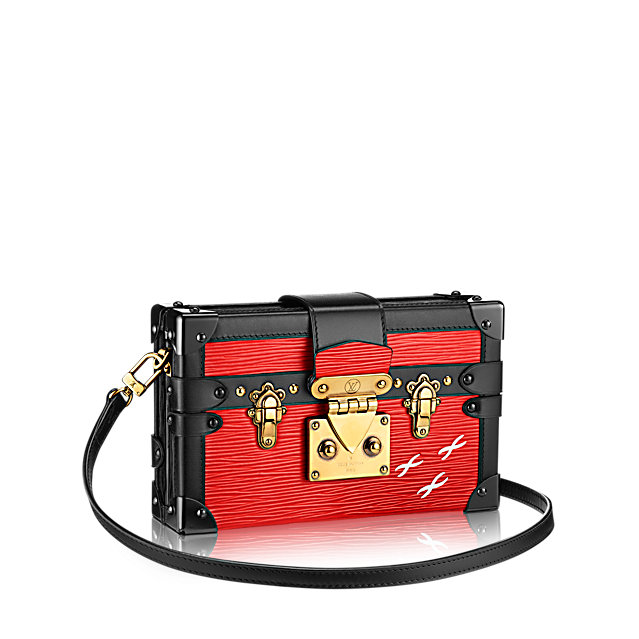 La Petite Malle bag collection includes Petite Malle Metallic, The Petite Malle Red Epi, The Petite Malle Monogram, the Petite Malle in Damier and the simple "Petite Malle."
The Petite Malle Metallic dates back to 1868, when the Maison invented a zinc covered trunk to protect voyagers' goods. Jetsetter Albert Khan's crosses insignia charmingly adorns each piece.
The Petite Malle Red Epi beautifully mixes Louis Vuitton craftsmanship with a stylish statement. Reflecting the Maison's heritage as a trunkmaker, it is adorned with the crosses signature of Albert Kahn, a world traveller.